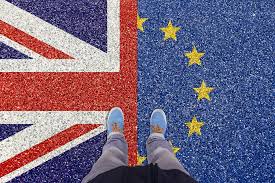 Brexit and the Premier League
Friday 2
3rd

November 2018

Terry Newton – UCFB Multimedia Sports Journalism Student

Brexit and the Premier League, what's happening?

Brexit is seen as the most decisive event in recent political history so it's fitting that even in football, Brexit is still dividing people. The FA have the responsibility of ensuring any rule changes related to Brexit are brought into the game. The only problem is The FA is attempting to use this to promote more homegrown talent in the Premier League. While this would get the support of many England fans across the country, especially after England's recent World cup semi-finals and UEFA Nations League qualification, the Premier League on the other hand, will not support a drop in foreign players as they feel it would drastically weaken their teams.

The FA's first proposal suggested a drop in non-homegrown players from 17 to 13. This would provide another four places per team for English players. This would mean the premier league clubs would have to cut players from their current squads. The top clubs are very unlikely to accept any changes to their current squad set ups. This is only compounded with the recent threat from the top 6 clubs along with others in Europe to break away and form a European Super League.

The Premier League want to use Brexit in the exact opposite way of The FA. They aim to remove the current work permit system that presently limits non-EU players coming into the top flight. By removing this system, Premier League clubs would only have to sign a player to a contract to bring them to the UK. Equally, if The FA can't get Premier League clubs to agree to their increased homegrown quotas, they can threaten to extend the current work permit rules to all foreign imports after Brexit. Under current work permit rules up to 60% of foreign players in England would not qualify to play in the Premier League. This would end the Portuguese revolution at Wolves and see over half of Watford's squad no longer available.

The reality of Brexit seems just as complex as it does on the news or in parliament. But what fans of English clubs didn't anticipate, were the wide-scale changes required to bring football in line with the rest of the country. "Brexit means Brexit" is what the prime minister has repeated often, however, we still don't know what that means for the beautiful game.
---