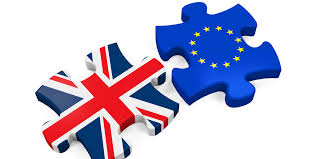 Premier League Opposes FA's Post-Brexit Proposal
Sunday 25th November 2018    
Toby Yates – UCFB Sports Business & Broadcasting student – 2018
The Premier League has opposed proposal's offered by the FA concerning the number of non-homegrown players allowed in a Premier League senior squad.
Currently, sides in England's top division have a maximum squad size of 25, with 17 of those permitted to be filled by non-homegrown players. The FA have suggested reducing this number to 13 following Brexit.
There is currently around 260 overseas players in the league, averaging 13 per team; with five sides exhausting their imported players limit of 17 – including Manchester City and Spurs.
"There is not evidence that stronger quotas than exist now would have a positive impact on national teams."
This is communicated with the knowledge of the immense success the various English football age groups have had in the last two years; with Under-17 and Under-20 World Cup wins and the senior side's World Cup semi-final exit.
"We approach this matter in the interests of British football as a whole and have held positive discussions with the EFL and the Scottish Professional Football League, who both agree that Brexit should not be used to weaken playing squads in British football, nor to harm clubs' ability to sign international players."
In light of the Premier League's sales of the TV rights, thought to be in the region of £5bn, this is understandable. The Premier League is often lauded as the world's most entertaining domestic competition – reflected in the latest TV deal – and official's won't want to lose sight of this.
Additionally, the competition is "watched in 189 countries, 700,000 visitors to the UK per season attend a match, clubs employ 12,000 full-time staff and Premier League football generates £3.3bn per season in taxes."
Officials have, however, identified that "the development pathway for young British players needs to be further enhanced and are committed to finding ways of achieving this across all professional clubs."
---