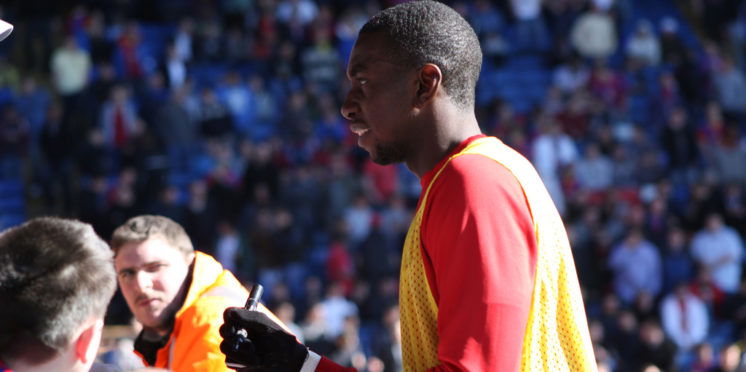 Premier League Star Wants in on the Esports Industry
Thursday 29th November 2018
Harry Frazer – Multimedia Sports Journalism Student
Everton winger Yannick Bolasie has expressed an interest in getting involved in esports after he tweeted his interest in the growing phenomenon.
The DR Congo International, who is currently on loan to Championship side Aston Villa, asked his followers for recommendations who can help him get involved with the sport.
On his Twitter, Bolasie asked his followers;
"I'm looking to get into esports, I keep hearing about it and I feel like I'm missing out. Anyone got any recommendations?"
Bolasie, who has played 10 times for Villa this season, is not the first football star to have taken an interest in esports. The likes of former Chelsea player Ruud Gullit has set up his own FIFA esports team known as Team Gullit.
According to the official Team Gullit website (click here to learn more), Gullit knew last year he wanted to dip his toe into the esports market;
"When I visited the FIFA World Championships last year, I realized that there is such an enormous world behind the video game."
Current Barcelona and former Manchester United player Gerard Piqué has also set up his own Esports company, known as eFootball.Pro. The company was set-up back in 2016 and is now looking forward to a Pro Evolution Soccer tournament which will begin in December, featuring teams such as Barcelona, Celtic and Monaco.
Currently, only West Ham United and Manchester City have had esports teams, however with the introduction of the ePremier League tournament which begins in January, all 20 clubs will have an esports team.
Speaking to the Premier League's official website (click here for the article), EA SPORTS FIFA Competitive Gaming Commissioner Brent Koning said the competition will only enhance the esports and Premier League experience;
"Having the most popular football league in the world commit to competitive gaming in this expansive fashion we believe only accelerates the community's enthusiasm for both FIFA Competitive Gaming and the Premier League."
Adding another football star only enhances the reputation and credibility of esports, this is an industry that is not slowing up.
While unclear about what direction Bolasie is looking to take with esports, he has talked to Intergalactic Gaming, an esports start-up company looking to create a web-based platform that can showcase esports' maximum potential.
With Bolasie now interested, how long will it be now until we see more Premier League stars taking the plunge into esports?
---