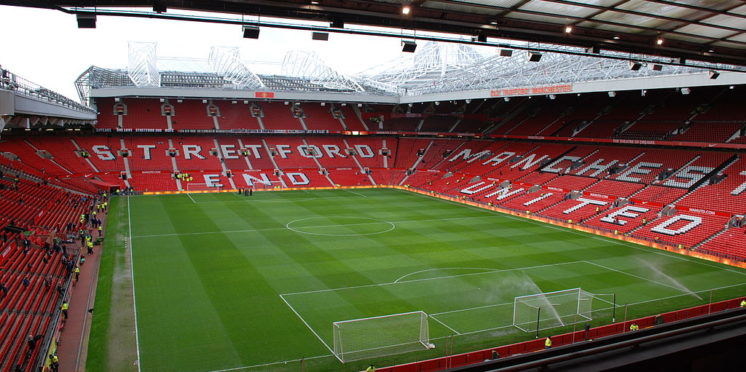 Manchester United, underperforming or under-managed?
Friday 30th November 2018    
Terry Newton – Multimedia and broadcast Student UCFB 2018
Currently Manchester United sit in 7th place in the Premier League, 14 points behind pace setters and local rivals Manchester City. Considering the size and stature of United and their players/manager, what's going wrong at Old Trafford?
If you ask most football fans, they will say the same thing, its Jose Mourinho. The former Chelsea manager has undoubted managerial pedigree having won 2 Champions Leagues and 3 Premier League titles. But Mourinho has spent most of this season spouting excuses for the team's poor performances and results and most of the summer complaining about the club's lack of spending on transfers. This is despite spending £70M on Fred and Diego Dalot. Jose insisted he needed another centre back at the very least; however United couldn't get a deal done much to Mourinho's despair.
Since the summer, focus has shifted from transfers to results, something that United haven't had many of in comparison to their rivals in the top 6. Man City and Liverpool are unbeaten at the time of writing, while Chelsea went unbeaten for the first 12 games. In that time, Man Utd lost 4 matches leaving them significantly behind the rest in the race for the title. Meanwhile, Spurs and Arsenal continue to keep pace, as they bid to qualify for the Champions League.
Ultimately, Manchester United's biggest problem has been winning games and if that's not a big enough problem in itself, doing it in a style that's required to keep the fans happy simply magnifies the pressure both on club and manager. Big money stars like Paul Pogba and Romelu Lukaku have been disappointing, especially after both excelling in the recent World Cup for their countries. The biggest disappointment however has been Alexis Sanchez, after his much publicised arrival from Arsenal in January much was expected. In 12 appearances this season, Alexis has scored just once with a further 2 assists. A huge downturn when compared to his first 12 appearances for Arsenal at the start of last season, where he had 4 goals and 3 assists. Does this suggest that Mourinho's style of play and management is somewhat stifling Sanchez' attacking output?
Manchester United still have plenty of time left this season to turn this around, but if they are to stand a chance, results will need to pick up and quickly too. Surely Mourinho won't get sacked again? What is certain for Mourinho's future at the club, Fellaini can't bail him out forever, or can he?
---