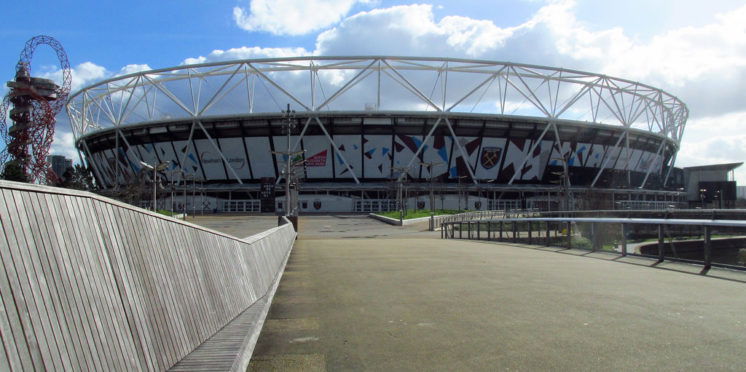 Favourable Festive Fixtures for West Ham
Tuesday 4th December 2018  
Harry Cooper – UCFB Multimedia Sports Journalism Student 2018
West Ham United have had a tough start to this Premier League campaign having already played nine out of the top 10 in their opening 14 games. With ups and down along the way, as well as some vital first team injuries, The Hammers now have a perfect opportunity to pick up a possible 21 points throughout December in which fans will see all games as winnable.
Manuel Pellegrini's side are in good form having only lost one in their previous five league games which was against current holders Manchester City. The Hammers started their festive period on Saturday in Newcastle, where they impressively left with three points after scoring three great goals.
The cockney's are not shy in front of goal at the moment, with the likes of Felipe Anderson and Javier Hernandez finding the back of the net seven times between them in their last three games. Their squad is finally starting to gel and come together after four months, and this has to be down to Pellegrini's managerial work. Also, with the likes of Andy Carroll and Jack Wilshere making their returns to the squad, Hammers fans can only be excited about what is yet to come.
December's fixtures look great on paper for Pellegrini as his team will welcome Cardiff, Crystal Palace and Watford to The London Stadium. The former Premier League winner will expect good, attacking football performances from his men as they set to build on a good run of form and hopefully break into that top ten.
West Ham's travels this month are arguably their more favourable fixtures as they will play the current bottom three. They will go to Fulham and Southampton either side of Christmas before a trip up north to Burnley where they will hope to round off their month with a victory. Having already taken three points in Newcastle last weekend, The Hammers will go into these games oozing with confidence with all the oppositions carrying early relegation pressure.
– Fulham are currently bottom of the league with the worst goal difference having already conceded 35 goals.
– Southampton are struggling and are manager-less since the departure of Mark Hughes yesterday.
– Burnley cannot buy three points after no wins in their previous seven is becoming to make life hard for Sean Dyche.
If West Ham can really hit the ground running this month, they should have no trouble going into the New Year full of confidence and zero relegation doubts.
---