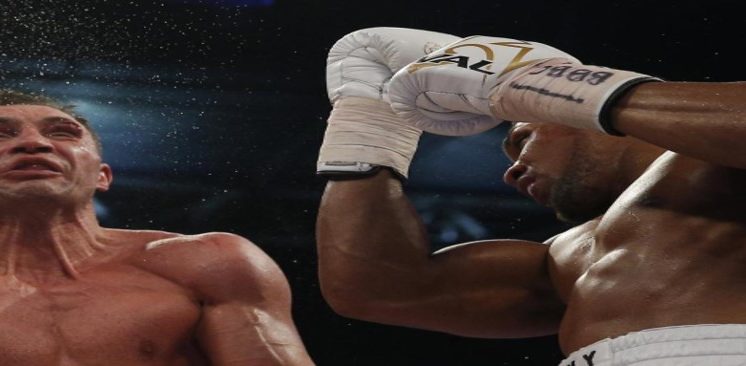 Wednesday 5th December 2018    
Asif Mohammed – UCFB Business & Media Student
The boxing heavyweight division has reignited its 'hype', after a decade since there's been a global buzz. But, after last weekend's heavyweight showdown between Deontay Wilder and Tyson Fury, has the attention turned away from Anthony Joshua? Was Hearn right to play hardball against present champions? What happens now?
Before last Sunday's clash between David and Goliath, British boxer Anthony Joshua was the most talked about and looked upon champion in the heavyweight division. Earning a huge reputation by beating the likes of Wladimir Klitschko, Dillian Whyte and Joseph Parker; Joshua is no stranger to a big showdown. However, after his promoter Eddie Hearn was unable to secure a fight with either Wilder or Fury due to high demands, it seemed like the unified champion wasn't interested.
Instead, both the 'bronze bomber' and 'gypsy king' decided to fight each other. The fight drew a lot of attention, as both fighters were undefeated and possessed extraordinary charisma. The fight itself was hugely entertaining, as Fury out boxed Wilder. But, with two knockdowns, the American scraped a draw. The bout has now been tipped for a rematch, after the current event picked up more publicity than expected. This has all led to Joshua and Hearn slightly panicking.
For one, the fight has proved Joshua isn't the only leading champion in the heavyweight division. It also establishes the fact that boxing isn't run by a single figure, the sport's demand itself sells. As well as this, it's primarily a wake up call for promoter Hearn. Business is run on numbers and Hearn knows if a rematch is scheduled next, the financial tide could tilt out of his hands. Not only this but, the power of bargaining for fights also weakens. Keeping this in mind, Hearn has allegedly begun to contact both heavyweights, to stern the attention away from a rematch and instead to his most prized asset, Joshua.
Although Hearn has approached negotiation stages, it seems very unlikely either Wilder or Fury would now be interested in a bout against the current IBF, WBA, WBO champion. Joshua may have already promised fans a fight at Wembley in April next year, but who the unified champion is up against remains to be seen.
---