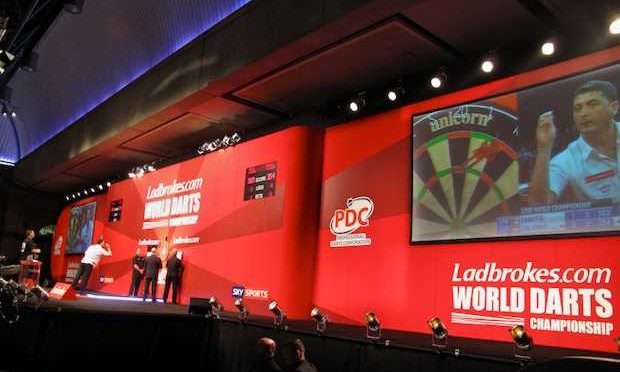 Lisa Ashton and Anastasia Dobromyslova: History makers at the 'Ally Pally'
Friday 14th December 2018
Tom Hardy – UCFB Sports Business & Media student 2018
The 2019 PDC World Dart Championship is up and running with the field of competitors this year extended to 96, who are all battling it out for the title of world champions as well as the £500,000 cash prize.
Among the field of 96 are Lisa Ashton and Anastasia Dobromyslova, two names the average dart fans or previous viewers of the World Championship are unlikely to be familiar with.
This unfamiliarity breeds from the fact that these two are the first women to ever compete in the competition. Ashton, a four-time BDO world champion, has insisted that she isn't just here to make up the numbers stating "I'm here to win and, if I play my best darts, I've got a genuine chance. "
Her female counterpart, 34-year-old Dobromyslova, also backs female darts players to have a real impact on the sport in the present and the future suggesting "we have a great field of youth players, and they are all more than capable of doing it in the future".
---