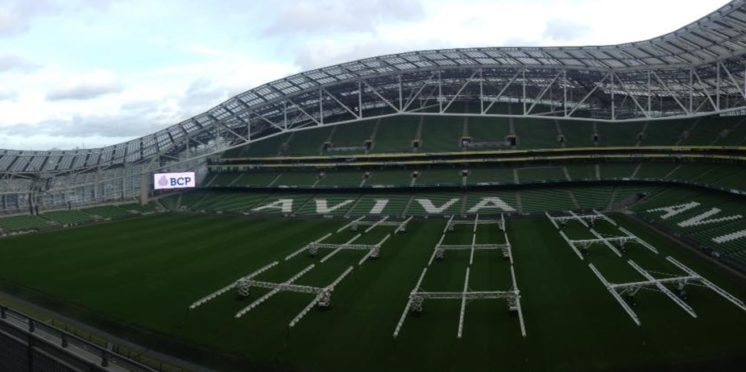 Event of the Year- Ireland v New Zealand
Monday 17th December 2018
Myles McDevitt – UCFB Multimedia Sports Journalism Student 2018
Ireland have grown and grown under Joe Schmidt. He had pioneered a Six Nations Grand Slam and Triple Crown taking the title  away from England who had dominated the northern hemisphere the past two years. In May, Leinster won the Champions Cup against Racing Metro followed by an Irish series win in Australia. The first time Ireland had ever won a tour in Australia.
New Zealand had a strong start to 2018 with a clean sweep of France in the June Internationals. When it came to the Rugby Championship, they swept aside Australia but came unstuck against South Africa in Wellington and saved themselves in Johannesburg a couple of weeks later. Both Ireland and New Zealand were scheduled to meet and it would really decide who is the team to beat in the world.
New Zealand came into the match knowing that they could have been on the end of a England loss whilst Ireland came into the match after an tough win against Argentina a week previously.
The stage was set for a titanic showdown. The best in the northern hemisphere playing the best in the southern hemisphere. The atmosphere at the Aviva Stadium in Dublin was as electric as a rock concert. This was Ireland's destiny.
After a tense first half with arguably the two best kickers in the world in Jonny Sexton and Beauden Barret exchanging penalties. The second half burst into life with Jacob Stockdale scoring a wonderful try after chasing after his own kick to send the Aviva into ecstasy.
Ireland could have pulled away with a few more tries but they were denied it from the TMO. In one final twist, New Zealand threw everything they had at Ireland to get a draw. It was déjà vu for Ireland as they had been on the end of heart-breaking loss at the Aviva in 2013 to New Zealand but a knock on from the away side and Ireland had claimed their first victory against New Zealand on home soil for the first time ever.
A week later at the World Rugby awards, Sexton won World Player, Schmidt for Coach of the Year and Ireland for team of the year.
As Rugby World Cup year approaches, Ireland will be the team to beat. Irish eyes are certainly smiling in the Rugby World.
---