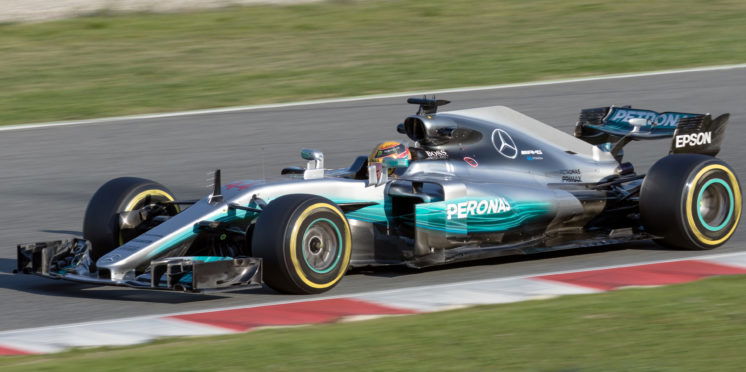 Favourite Event of the Year: Formula One German Grand Prix
Tuesday December 18th 2018
Harry Frazer – Multimedia Sports Journalism
One of the best races in Formula One this year happened in Hockenheim for the German Grand Prix, with plenty of drama that was a real turning point in the season.
With German national Sebastian Vettel sitting in pole position and Briton Lewis Hamilton down in 14th, it seemed like a win for Ferrari's number one. Vettel lead Hamilton by seven points in the Championship Standings at this point.
The race was challenging, with rain making the conditions even more difficult for the drivers, as five drivers went out of the race.
One of those was Daniel Ricciardo of Red Bull, he went out due to a loss of power in his car. It was the second time in three races where Ricciardo was forced to retire from a race, he had previously gone out in the Austria Grand Prix with an engine failure.
The major event happened towards the end of the race, with Vettel crashing into the wall on the 51st lap, forcing him out of the race. He was caught visibly angry and upset as the cameras panned on his wrecked car, and him thumping the steering wheel in anger.
There was also controversy with Hamilton, he entered the pit lane but then cut across the grass verge to get back onto the track. He was told to pit but then told to stay out by his crew.
Hamilton took the win in Germany (after a meeting with the stewards) and it changed the tide of the season, as he took top spot of the Championship. The now five-time Champion opened up a 17 point lead over Vettel, this ultimately lead to Hamilton claiming his fifth Championship, tying with F1 legend Juan Manuel Fangio.
This is one of the events of the year, not only was it full of drama, but it showed the grit and determination of Hamilton. He came from starting in 14th to being the eventual winner, showing his grit as one of the world's best F1 drivers.
Speaking to The Telegraph (click here for the article), Hamilton had this to say on his win;
"Today is one of the most unbelievable days for me. I prayed as I always do before the race and my prayers were really answered, it freaks me out a little bit and to see the biblical storm afterwards … The rain has come down and washed away the negativity. It's a glorious day, one I'll always remember."
What a day it was Hamilton, the race that helped make you a five-time F1 Champion.
---