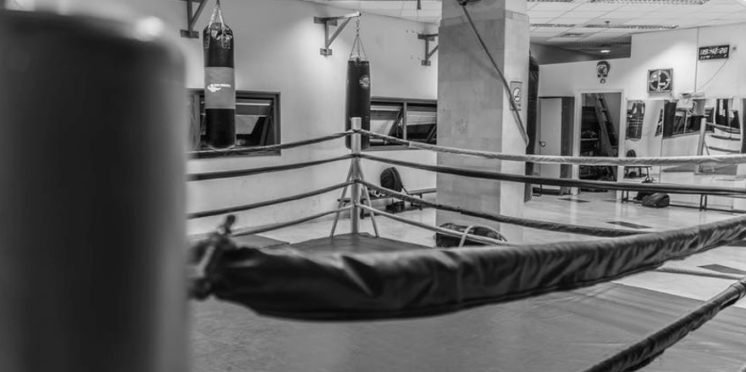 Sportsperson Of the Year- Tyson Fury
Thursday 20th December 2018
Myles McDevitt – UCFB Multimedia Sports Journalism Student 2018
On the 28th November 2015, Tyson Fury's life changed forever, he had just beaten the legendary Wladimir Klitschko in Germany where Klitschko had reigned supreme for so long.  It was an upset of epic proportions and brought boxing to the front pages of the newspapers.
Fast forward two years later and Fury's life was in tatters. He had been tested positive for cocaine and was suffering from depression. He was at the point of suicide. A spectacular fall from grace from what he had achieved against Klitschko in that fight two years previously. His titles had been relinquished but he still kept his lineal title.
Fury had accepted a backdated ban from the British Boxing board of control and in January he reapplied for his licence. And then in April he signed with Frank Warren with the goal to get back to the top of the heavyweight division. Fury's inactivity from the sport allowed Anthony Joshua a chance to dominate the headlines with stunning performances.
He began the hard graft in June against Sefer Seferi in Manchester in an unconvincing performance but he won. He then faced Francesco Pianeta in Belfast on the undercard of Carl Frampton's homecoming fight which he won going the full ten rounds scheduled.
During the time of the Seferi and Pianeta fight, he started negations with WBC champion Deontay Wilder. Wilder was hoping to face Joshua but both camps couldn't reach an agreement. Both Wilder and Fury's camps accepted a deal and the fight was set in stone for later in the year in December.
After a controversial build, up which included both fighters brawling and arguing at every press conference. Fury and Wilder stepped into the ring at the Staples Center.
Wilder struggled against Fury and despite Fury being knocked down twice many pundits felt he had done enough to win. However, the fight was called a draw and was described as a robbery by those watching on.
Fury said that on his second knockdown he proved a point that when you get knocked down you get back up again. He dedicated his performance to mental health sufferers and donated the money of his fight to mental health charities.
Fury's life was in trouble a year ago. He has turned his life around in remarkable fashion and nearly completed it against Wilder.
---