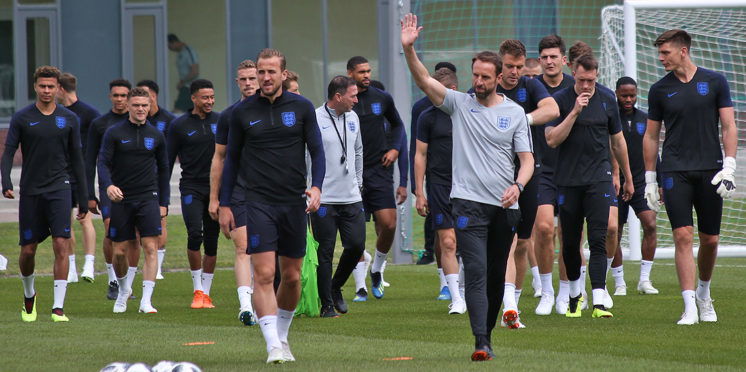 Sports Moment of the Year: England Penalty Shoot-Out Versus Colombia
Saturday December 22nd 2018
There's barely been an opportunity to catch your breath in 2018. What a year it's been for a vast variety of sports, for a number of inspiring reasons.
Sports Personality of the Year's decisions were widely received well, although I interpret the minor disapproval as a testament to the number of sporting successes there's been.
SPOTY's Team of the Year winners, England Women's Netball team, deserve a special mention for doing what no English team has ever done; Tyson Fury for overcoming so much more than just Deontay Wilder; and Tiger Woods rolling back the years with an epic career comeback to win the Tour Championship.
However, one event can't be overlooked for what it transmitted in a social and societal way is England's journey at the FIFA World Cup 2018 in Russia last summer.
For the entirety of guys my age (23), international occasions have always provided disappointment and anti-climaxes. This time though, under Gareth Southgate's Father-like guidance, something was different.
In particular, one moment that will never leave me: the penalty shoot-out versus Colombia in Moscow. I'd never witnessed England win a tournament penalty shoot-out, and it was one of the most joyous, yet sickening moments I've ever experienced.
My mate, Charlie, was recoiling in the corner of the room and I was bent double behind the sofa, desperately trying not to be sick. There's not a single thing in this world that can have that kind of effect on two 22 year old blokes, not to mention blokes nationwide, which we were a shade of at the time.
Say what you will about Eric Dier, the pressure he was under would have consumed any man – but this team weren't men; they were warriors, our brothers, Dads and sons, who it felt our whole lives depended on.
Harry Maguire and John Stones summed up how we all felt as they iconically peeled off towards the heroic Jordan Pickford – who'd just made two of the greatest saves any eyes have ever seen by the way – but not too fast as to turn toward Wilmar Barrios and his team mates to let them know passionately that it would be England, not the rough, dogged and ill-disciplined Colombia who would win this fight.
After leaving each other's embrace, Charlie and I sheepishly looked at each other and muttered "hang on…are we gonna…win it?"
It's moments like this which teams look back on as turning points for something greater, and the bedlam in the homeland reflected the knowledge of this.
This team in Russia may have scored most of their goals from set pieces, they may have drawn some easier ties, but now Southgate has changed the whole perception of the English national team; substituting disappointment and frustration for hope and optimism as the new crop of outstanding youngsters come under his warm wing.
---