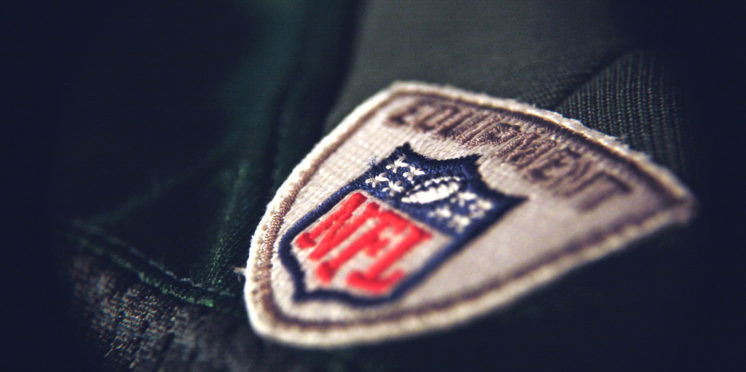 Super Bowl Half Time Performers Controversy
Monday January 14th 2019
Toby Yates – UCFB Sports Business & Broadcasting student.
Sunday February 3rd marks one of sport's most anticipated events, The Super Bowl. MLS team Atlanta United's epic Mercedez Arena will host the 53rd event but there has been controversy surrounding the Super Bowl's elaborate half time show.
2019 has just begun but the issues of prior haven't been forgotten. Colin Kaepernick's iconic kneel in 2016 has remained an ethical issue for those in NFL during a racially fragile time in the US. Athletes and staff have found themselves under pressure regarding their stance on whether they should kneel or not.
Kneeling during the national anthem – started by Kaepernick –  is a protest against the treatment that black people receive in the US, something which Trump (unsurprisingly) takes personal offence to; subsequently requesting those taking part to be sacked.
The NFL have decided to address the issue and have proclaimed assurances of fines to the clubs of those individuals seen kneeling during the anthem.
However, the pressure has now resinated to the Super Bowl's half time performers. Rumours suggesting that stars Rihanna and Cardi B have already rejected invitations to perform have created pressure for other potential music artists who've also been invited.
Maroon 5 have just been announced as the half time headliners, alongside rappers Travis Scott and Big Boi. The American band headed by singer Adam Levine are very high profile and have collaborated with many of the music industry's most influential characters – many of which have concurred with Kaepernick, or seem likely to do so.
Although Maroon 5 haven't received much backlash from their fans over their decision to perform, Travis Scott and Big Boi have come under more scrutiny since coming from black communities experiencing police prejudice regularly.
Houston rapper Scott has only agreed to perform if the NFL match his personal donation to social justice charity Dream Corps. He hasn't commented on social media yet but Big Boi's followers have expressed their opinions:
"I respect your hustle, but coming from Atlanta, I would expect more from you,"
"That's a sellout move. Sure, getting them to donate is great. But we all know Travis Scott and Big Boi are doing it for the money. Some things are more important than money. Especially to two guys who are rich already."
103.4 million people viewed the 2018 Super Bowl, with similar figures forecast for 2019's show; a big audience for a potential PR stunt.
---