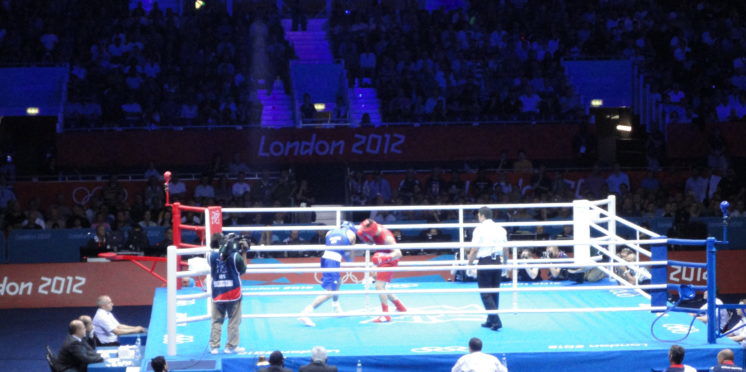 Anthony Ogogo to make wrestling debut
Friday January 18th 2019
Tom Hardy – UCFB Sports Business & Media student 2018
British boxer Anthony Ogogo is set to join former Premier League footballer Grant Holt in making his wrestling debut this year, before eyeing a return to boxing.
Fighting under World Association of Wrestling (WAW) organisation, the 30-year-old in set to appear in Lowestoft on the 23rd of February whilst former Norwich striker Holt is due to appear at Carrow Road on the 2nd of June.
Speaking to BBC Radio Norfolk the London 2012 bronze medallist explained his reasons for taking part in the event.
I've been a wrestling fan my entire life, [but] I want to earn my money and leave my legacy in the boxing ring – this is fun for me."
"I'm not taking one penny from this because I'm a pro boxer".
As Ogogo stated the wrestling appearance fee will go to charity as he looks to return to the boxing ring in late 2019.
Ogogo had won 11 of his 12 fights as a professional boxer before being brutally beaten by Craig Cunningham in a bout for the vacant WBC International middleweight title.
His corner threw in the towel in the eighth round after Ogogo suffered a fractured eye socket and hasn't returned to the ring since that bout in October 2016.
---