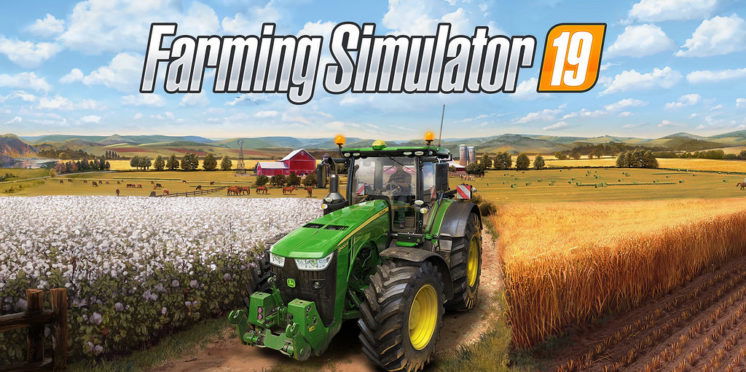 Farming Simulator Developers Announce New Esports League with €250,000 Prize Pool
Thursday 24th January 2018
Harry Frazer – Multimedia Sports Journalism Student 2018
GIANTS Software, the developer of the niche farming game series 'Farming Simulator,' have announced a new competitive league known as the Farming Simulator League.
Last year, GIANTS Software hosted one season of the Farming Simulator Championship and this will now become the Farming Simulator League.
The league will have 10 tournaments hosted across Europe, and the best team at the end of this season will earn a staggering €100,000 (£87,187 at time of writing). GIANTS Software has made the seasons total prize pool at €250,000 (£217,949 at time of writing).
The Farming Simulator developers have also partnered with some of esports' top industries including Logitech G, Intel, noblechairs and Nitrado so they can give players and fans alike the best experience.
Speaking to Farming Simulator's Official Website (click here for the full article), Christian Ammann, CEO and manager of the esports division for GIANTS Software said:
"We have a unique opportunity. Competitive farming is something people enjoy for years now, but it hasn't been done in esports so far. We have lots of esports enthusiasts in our company who can't wait to show the world that farming can indeed be fun and competitive at the same time. We believe we found the right mix of real farming and fun to play game elements to ensure everyone will find it entertaining."
Along with this announcement, GIANTS Software announced a new competitive 3v3 game mode was to be included for the new season. During the Farming Simulator Championship, teams would battle to see who could stack bales of hay in the quickest time.
Further details of the new league will come out in due course through GIANTS Software.
---