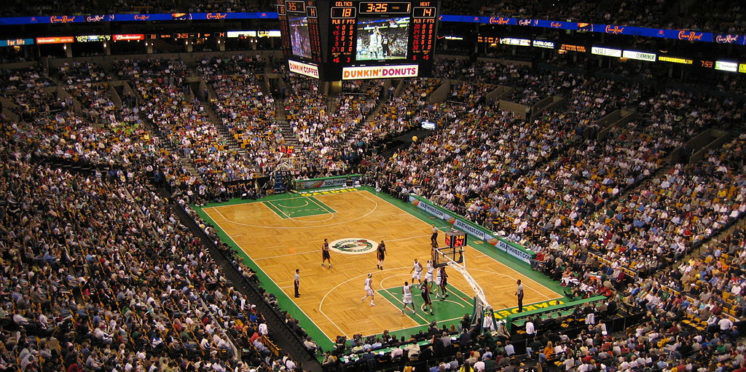 NBA All-Star line-up announced
Friday January 25th 2019
Tom Hardy – UCFB Sports Business & Media student 2019
The teams for the 2019 NBA All-Stars game have been announced.
The fixture used to be simply chosen as a battle between the Eastern and the Western conferences until the NBA changed the format going into the 2018 edition.
It had been a game dominated by the West, their side winning six of the last eight editions before the changes.
Two captains are chosen by fans as well as media professionals and fellow NBA players whilst also selecting the other starters based on votes.
Los Angeles Lakers star forward LeBron James captains the West whilst MVP candidate Giannis Antetokounmpo will lead the East.
The new format means that LeBron and Giannis will select their own seven reserves in a draft style format to complete their squads.
In the 2018 game, Team LeBron were able to overcome Team Curry in a tightly fought game which ended 148-145 in the LA forward's favour.
Team Giannis will be looking to overthrow LeBron this year and grab a win for his side.
The game will be contested at the Spectrum Centre, Charlotte on Sunday February 19th.
Western Conference starters
Steph Curry (Golden State Warriors)
Kevin Durant (Golden State Warriors)
Paul George (Oklahoma City Thunder)
James Harden (Houston Rockets)
LeBron James (Los Angeles Lakers)
Eastern Conference starters
Giannis Antetokounmpo (Milwaukee Bucks)
Joel Embiid (Philadelphia 76ers)
Kyrie Irving (Boston Celtics)
Kawhi Leonard (Toronto Raptors)
Kemba Walker (Charlotte Hornets)
---