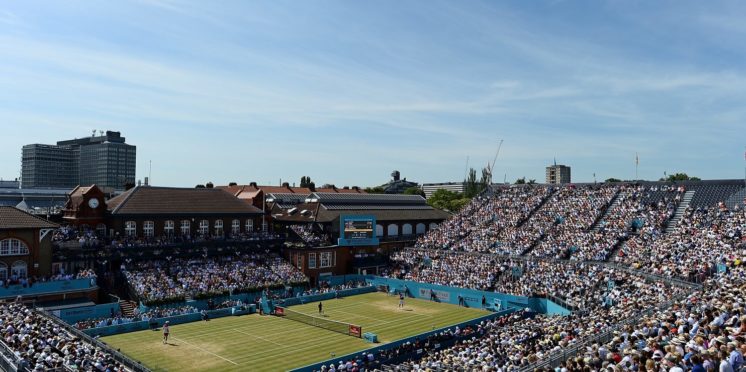 WILKINSON SWORD ACES LAWN TENNIS ASSOCIATION PARTNERSHIP
Thursday 7th February 2019
Wilkinson Sword has today announced a partnership with The Lawn Tennis Association (LTA), to show its support for the governing body of tennis in the UK.
Founded in 1772, Wilkinson Sword will partner with the Governing Body until 2020 with rights including on-court branding across the four British Tennis Major Events (Fever-Tree Championships, Nature Valley Open, Nature Valley International, Nature Valley Classic), as well as a bespoke pop-up in the players' lounge at the Fever-Tree Championships.
The partnership will see a range of Wilkinson Sword products sampled across different events, alongside other Edgewell brands.
Diana Graovac, Regional Segment Manager, North West Europe at Edgewell said: "We're proud to be a partner of the LTA and are dedicated to ensuring athletes, and spectators alike, are always game, set and match ready."
"We believe this partnership highlights our commitment to tennis in Britain from the grassroots game right to its premier summer events. As a brand, we're dedicated to help encourage a younger audience to engage with sport earlier, which aligns perfectly with the LTA's new vision."
Scott Lloyd, Chief Executive of the LTA added:  "The LTA's vision is to open up tennis in Britain to anyone with an interest, from players of all abilities and backgrounds to its millions of fans. We are delighted to partner with Wilkinson Sword and are excited to start working together to showcase tennis to people who love our sport as well as those who may have never experienced it for themselves before. "
To find out more about Wilkinson Sword and its partnership with LTA, please visit https://www.lta.org.uk/about-us/sponsors/.
---