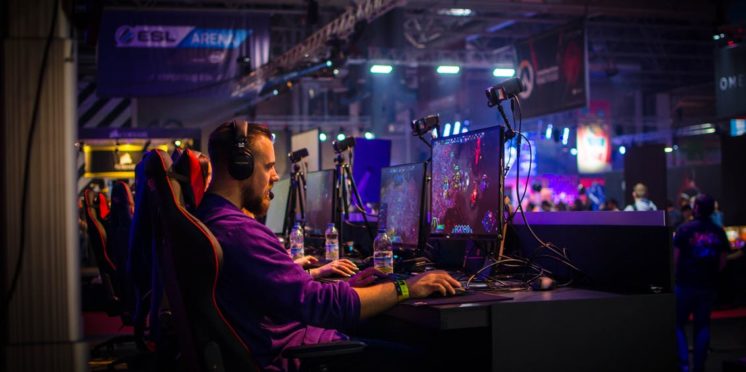 Global Esports Economy to Surpass $1 Billion in 2019
Thursday 14th February
Harry Frazer – Multimedia Sports Journalism Student 2019
The esports marketing intelligence website 'Newzoo' announced in its 2019 Global Esports Market Report that esports may top $1 billion this year.
Newzoo has predicted that esports will reach an amount close to $1.1 billion, while they say the main contributors to this figure would be from sponsorship deals which are estimated at around $456.7 million worldwide.
One of the fastest growing streams reported by Newzoo is media rights, which may reach a staggering $251. 3 million (41.8% up from last year). Meanwhile, advertising and merchandise and tickets will also reach figures over $100 million, with advertising reaching nearly $300 million.
Speaking to Newzoo's official website (click here for the full article), Newzoo CEO Peter Warman said:
"Plenty of leagues and tournaments now have huge audiences, so companies are positioning themselves to directly monetize these Esports Enthusiasts. While this began happening last year, the market is constantly expanding on its early learnings. The result: 2019 will be the first billion-dollar year for esports, a market that will continue to attract brands across all industries."
That is not the only ground-breaking revelation, as it is also reported that esports will reach a viewership total of 458.8 million.
With figures like these, it is no wonder esports is becoming more popular each year, as mainstream broadcasters like Sky are broadcasting the ePremier League Finals live on Sky Sports, and BT Sport in 2017 broadcast the first ever FIFA FUT Champions Cup.
To end off the report, Newzoo estimates that the esports market may reach $1.8 billion by 2022. However, this figure may increase to a staggering $3.2 billion by then if there is an acceleration in the likes of esports franchises, sponsorship and live-streaming of events.
---