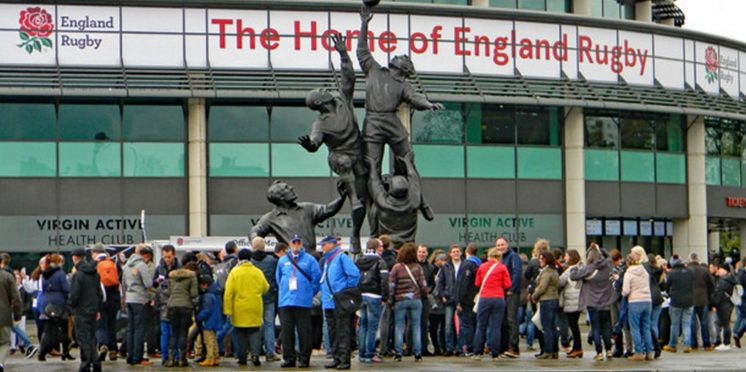 England look to hit their stride after two fantastic wins
Myles Mcdevitt- UCFB Wembley 16th Feburary

Before the Six Nations started, it was clear that Ireland to many people were going to walk away with it. England had other ideas and come teatime in Dublin, two Saturdays ago they waltzed themselves to a famous away win in the Six Nations. Their first away win in Dublin since 2013.
England did not stop there, a week later back at HQ they turned on the style against a France side that were totally poor from one to fifteen. Jonny May is fast becoming the most feared winger in World Rugby, four tries in this championship has seen the Leicester Tigers man being the main target for defences.
It's worth noting that last weeks game at Twickenham will not be the first meeting of England and France this year as they are due to meet in the final pool match in Yokohama at the Rugby World Cup.  France will desperately need to improve if they are to have any chance of competing at the World Cup given embarrassing losses to Wales and Fiji.
However, for England next weekend will certainly define this team. An away trip to Cardiff will show how far this England team is progressing. Only for them, they come up against a Welsh side that hasn't lost a game since February 2018 which was a spirited away performance to Ireland in Dublin where they showed heart in defeat.
Wales have beaten three of the four Rugby Championship teams and have all the makings of a side that can compete in the World Cup in Warren Gatland's final year as manager. Even with the retirement of Sam Warburton, this Welsh outfit show no signs of slowing down.
For England, though they will go in with much confidence but will need to produce a performance that certainly earmarks a side that can challenge for the greatest prize in Rugby.
England have the side that can match Wales next weekend and a victory there will put them in good steed for the final two games of the Championship which are at home against Italy and Scotland. Win those two and Wales they have another Grand Slam to their name. And this being in World Cup year? Remember what happened when England last won a Grand Slam in World Cup year? History beckons.
---