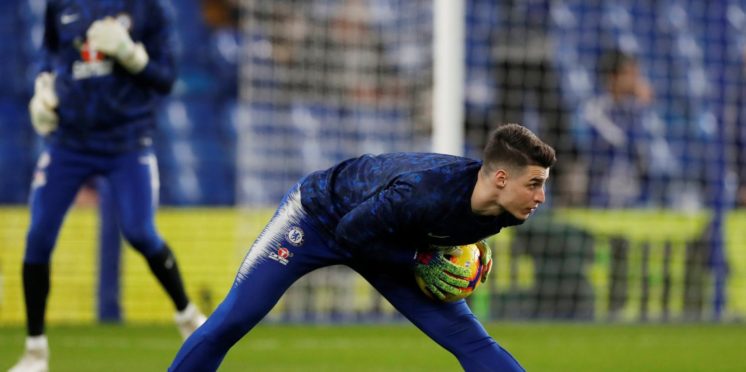 Kepa not the Keeper for Sarri
Wednesday 27th February 2019
There has been plenty of theories as to why Chelsea's near eponymous 'keeper Kepa refused to come off the pitch in the last knockings of the second half of extra time at Wembley last Sunday:
Sarri thought that he was injured when he wasn't
Kepa wanted to use up precious seconds and ensure then Carabao Cup Final went to penalties
Sarri thought that big Willy Callabero was a better bet for the shoot out, but Kepa was having none of it
The fallout and possible repercussions have also been greatly discussed and now we know. A fine amounting to a week's wages plus relegation to the subs bench for tonight's top four crunch match with Spurs seems to be Kepa's punishment, but what now for Sarri? Defeat tonight will leave him hanging on by a thread, whilst victory is no guarantee that he won't soon be out of Stamford Bridge's famous revolving managerial door. Either way, it is quite possible that his ultimate legacy will we as the manager who couldn't make a substitution.
---