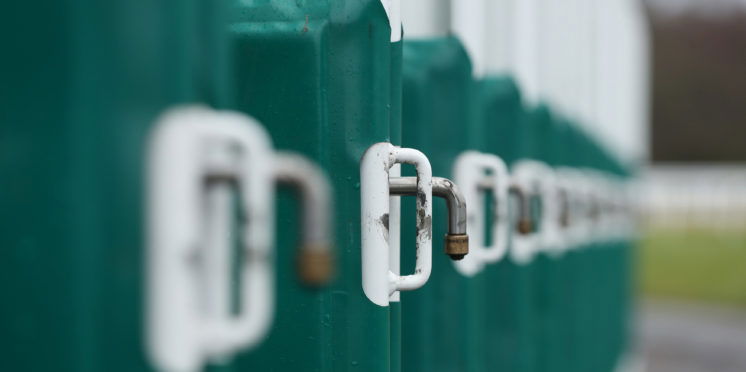 Why Racing needs to stay on ITV after award win
Saturday 2 March 2019
Myles McDevitt – UCFB Multimedia Sports Journalism Student
Let's be frank, the past month hasn't been the best for British Horse Racing with the outbreak of equine flu leading all racing in this country to stop for six days. The sport is now alive and kicking again and on Monday evening its terrestrial broadcasters were awarded for their excellence in coverage.
Monday evening saw the Sports Journalism awards take place in London with the best presenter  going to Ed Chamberlin and Francesca Cumani for their work on ITV. The only duo nominated in that category. This win speaks volumes that Horse Racing has certainly blossomed under ITV and racing is certainly in a safe pair of hands when it comes to presenting.
And both come from different backgrounds. Chamberlin started off as a bookmaker before landing a job at Sky Sports at the start of the century building his way up through Sky Sports News and then presenting Sky's Premier League coverage. He left Sky in 2016 to join ITV to present Horse Racing, a passion which he has spoken about regularly during his time at Sky.
Many questioned why Chamberlin left Sky to join ITV, those questions will surely stop now given he has flourished more than ever.
For Cumani, her background was rooted in horses right from the start. Her father, Luca was a highly successful classic winning trainer and although recently retired, he is held in high regard as one of the finest trainers of their generation.
Cumani was also an amateur jockey before turning her attention to broadcasting on Seven which has seen her present 'The Race that Stops a Nation' in the form of the Melbourne Cup.
Both were a huge coup for ITV and the gamble has paid off handsomely with a BAFTA award to go along with this one, it shows that ITV's coverage has been innovative and has taken viewers right to heart of the action.
Viewing figures have increased since the move from Channel 4 and Horse Racing now sits proudly alongside the channel's wealth of sporting rights including Six Nations Rugby and England Football coverage.
Racing took a gamble with ITV. That gamble has proved to be a clear winner for the sport. When the next tv rights deal comes up, ITV will surely be the clear favourite.
---