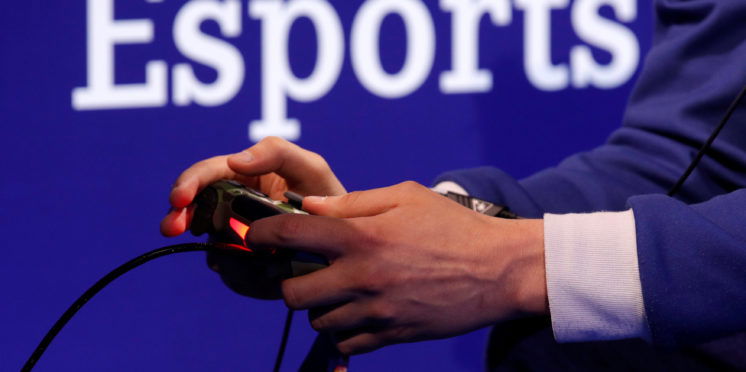 First Ever FA Esports Tournament sees Two English Players head to FIFA eNations Cup
Thursday 14th March 2019
Harry Frazer – Multimedia Sports Journalism Student 2019
The FA hosted their first ever esports tournament in London to find who would represent England at the FIFA eNations Cup.
Two players came out victorious, with the PlayStation winner being 'FUTWIZ' Tom Leese and Xbox winner Donovan 'F2Tekkz' Hunt.
The competition started on 9th and 10th of March, which saw online qualifiers take place which then lead to four finalists coming to Central London on the 14th of March for the live finals to face some of the nation's best.
Leese won his semi-final comfortably, beating 'Jas1875x' over two legs with an aggregate score of 6-1.
Hunt also won his semi-finals easily, surpassing 'LOSC Crafty' 4-0 on aggregate.
Then onto the console finals, Leese came up against 'KyleLeese__' on the PlayStation, after going down 1-0 in the first leg, he brought it back in the second as the game went to extra time at 3-2 (3-3 on aggregate), the game ended 4-4 on aggregate and went to penalties, with Leese managing to scrape past Kyle 4-3 on penalties to become the PlayStation eLion.
Hunt would have an easier time in the Xbox final as he surpassed 'DW Dandelion' 2-0 in the first game, before holding Dandelion to a 0-0 draw in the second leg to become the Xbox eLion.
After the event, Leese would tweet (link here):
"Representing England is a childhood dream that I've now fulfilled!"
The best player in the world on Xbox, Hunt would go on to say he's buzzing to play for England (link here):
"Obviously as a kid everyone wants to be a footballer for the nation but I'm not good enough so I came to esports and now hopefully we can win the Nations League."
The FIFA eNations Cup runs over the 13th and 14th of April with 20 nations competing and it all kicks-off in London, who is going to be the inaugural winning nation?
---