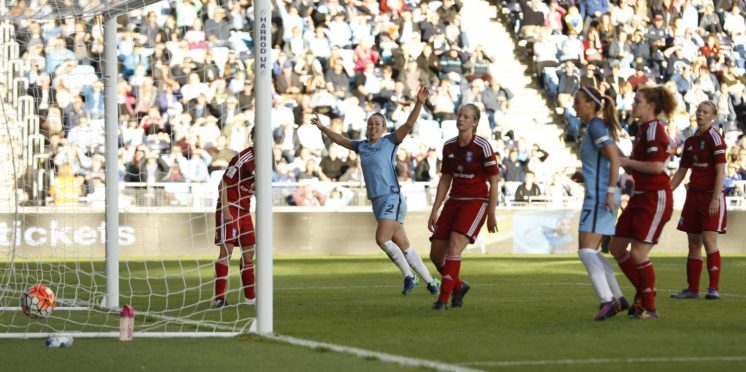 Barclays deal the start of something big
Wednesday 20th March 2019
The announcement today that Barclays are to become the FA Women's Super League's first title sponsor has lifted the women's game to a whole new level. The deal starting next season and widely reported to be worth around £10,000,000 over three years is a massive shot in the arm in a year that has seen record crowds for the revamped competition. Automotive company Bristol Street Motors have already extended their existing partnership with the PFA Fans' Player of the Month Awards to include the FA WSL and several of the large multinational brands such as Nike and Adidas have also ramped up their support for one of the world's fastest growing sports.
This summer's World Cup in France should see a further spike in interest and there is no doubt that after a few false starts the women's game is now firmly established on the world's sporting agenda. In the Uk, one barrier appears to remain and that is the televised coverage. This current season matches in the WSL have been screen across a myriad of platforms and at a variety of times. It is rightly argued that if an equivalent of a 'Super Sunday' or a Monday Night Football' can be established then the final piece of the jigsaw will be in place.
Whilst some may argue that the modern day audiences are used to fragmented viewing there still needs to be a central point of focus for watching games, it is sure to come and when it does the sky will undoubtedly be the limit.
Photo Credit: Action Images/Lee Smith
---