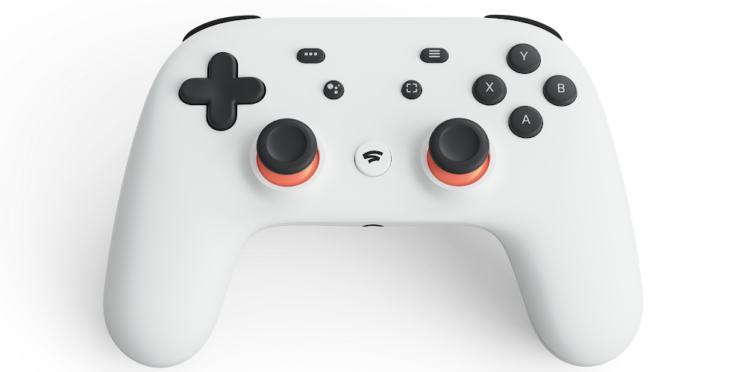 Google Stadia: What Could This Mean For Esports?
Thursday 21st March
Harry Frazer – Multimedia Sports Journalism Student 2019
This week at the Game Developers Conference (GDC) in San Francisco, technology giants Google announced a new cloud gaming service called 'Google Stadia'.
They announced that games can be livestreamed to almost any device, and all that was needed was a steady internet connection and the Stadia controller to get in the game.
But what could this mean for esports in the future? Google is promising that games will play at 60 frames per second (fps) and run at a 4K resolution, all over the internet.
However, gamers have seen this sort of technology be trialled (and failed) before and have become suspicious of what Google is offering.
One of the first things to note is the lack of information regarding input delay and latency issues, head of the Stadia project Phil Harrison was coy to go into details of how it will work when speaking to Ars Technica (link to the article here):
"Different games have different sensitivities."
Gamers will be sceptical, especially if Stadia can be used for esports purposes as input delay and latency are two important areas for gamers in terms of competition.
Harrison also says Google has improved its tech behind closed doors and that would help player input:
"Innovations that we have put in our data centers at the hardware level which are not visible to the outside world.
"A lot of work in the encode end of the equation in the data center, a lot of which is not disclosed publicly."
Google also lists that an internet speed of 25mbps is what you need to use Stadia, and as of May 2018 (article here) the average UK speed is 46.2mbps.
Speeds like that are enough to run the system, however some areas of the UK, particularly rural areas, are way behind this figure, potentially giving players in these areas big problems.
While these are a couple of concerns, one important thing to mention is there is also not a mass line-up of games to come, with 'Doom Eternal' being the only game announced for the system, with claims it can run at 60fps at 4K HDR.
That is not a good start for a system that is coming out towards the latter half of the year, but within that time, more games will seemingly be announced.
As for esports titles that would certainly come in the future if the Stadia was successful, but that would have to wait, could we see the need for a console anymore if the game could just be streamed?
For example, a competitive FIFA tournament runs a PS4 and Xbox tournament, with the winner of each playing each other in a grand final to determine the winner, the Stadia could potentially eliminate that possibility and would put an end to the 'console war'.
Google announced that they have partnerships with dozens of companies, with two of the top game engine developers, Unity and Unreal, combining to help Stadia.
This then comes with a host of game companies who use the engines to put their games onto a different platform, making themselves more money.
But there has been no price point set for Stadia, it is unclear whether it is a subscription-based service or a one-off payment, a detail vitally missed by Google?
The truth is we don't know what the Stadia's success will be, and whether it will be a good alternative compared to what Sony and Microsoft both offer. (Important to note that Sony and Microsoft are both developing their own 'cloud gaming' service)
However we can see that Google will give it a go, and if they are able to deliver a solid system, then we could already be seeing the future of gaming and esports right here.
---