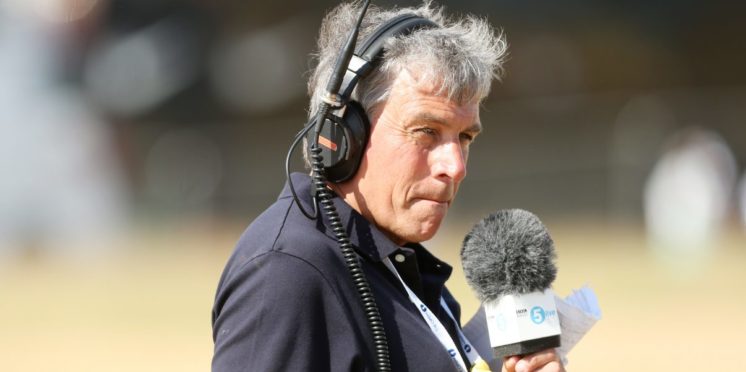 Why John Inverdale is one of the finest broadcasters going
Saturday 23rd March 2019
Myles McDevitt – UCFB Multimedia Sports Journalism Student
Last week at Cheltenham, John Inverdale hanged up his microphone on radio. His  final radio broadcast was at the Festival. He had been covering the Festival since the late 1980's and in his time seeing some memorable moments there.
Many listeners will be sad to see him go. However, to some, Inverdale is not to their liking. He has made the odd gaffe here and there but no one's perfect, aren't they?
The fact that during many of the big sporting events in Britain and in the World, Inverdale's figure and voice is apparent. A man for the big event such as the Olympics and Rugby World Cup where he such an assured presenter clearly knowing the sport that he is covering and, in the Olympics case, many.
When the Six Nations comes around, social media goes wild when he is presenting a match. Social media is entitled to their opinion but there isn't a better person than Inverdale to present rugby. His obvious passion, he has played for Esher and understands the ins and outs of the game.
Sooner rather than later, ITV will be announcing who is presenting their Rugby World Cup coverage. With ITV Six Nations host, Mark Pougatch clearly committing himself to BT Sport Score on Saturday, Inverdale is the easiest choice to present coverage. He did it in 2015 and there is no reason why he shouldn't be allowed to do it again.
Whatever your view of Inverdale is, he is the right man for many a job in Sports Broadcasting and one that many should look up to for inspiration.
---