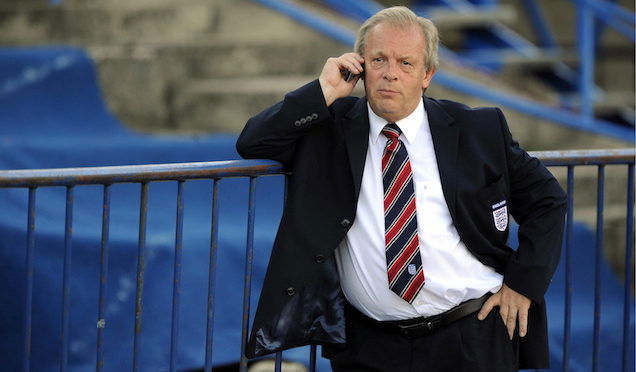 Gordon Taylor to Step Down as PFA Chief Executive
Friday March 29th 2019
Toby Yates – UCFB Sports Business & Broadcasting student.
On Thursday 27th March Chief Executive of the Professional Footballers' Association (PFA), Gordon Taylor, finally succumbed to public and institutional pressure by confirming he will step down from his post once the investigation into the PFA has concluded.
The ex-Bolton and Birmingham winger confirmed to delegates at the highly anticipated Annual General Meeting that after 38 years he will leave.
In 1978 Taylor succeeded previous Chairman Derek Dougan and eventually became Chief Executive in 1981. In that time he has earned the label of England's highest paid Union boss; reportedly earning almost £20m in the last 12 years alone.
He won't be alone however: Chairman of the PFA and Taylor's disputant Ben Purkiss, will leave following the review – executed by Sports Resolutions – as well as all others in management.
The review came after a disagreement between Taylor and Purkiss – when the former had claimed that Purkiss wasn't eligible to be Chairman since he was operating on a non-contract playing scenario with club Walsall. Accusations lead to a very public fall out which transpired to Purkiss launching an investigation into "the structure and operation" of the organisation.
Taylor adhered to requests and threats for a review which seemed to ultimately douse yet another ploy to remove him from his position of power. However it is believed that over 300 former and current professional footballers endorsed an open letter calling for Taylor's resignation.
Despite a regrettable conclusion to his tenure, Taylor was influential in the development of a support and welfare system for footballers, consisting of a 24 hour counselling helpline, and residential support at the Sporting Chance clinic.
He was also efficacious in the distribution of grants for members who suffered from mounting debts, pensions and mental health issues; as well as providing equality and diversity training. This is all important support considering one in three retired footballers will suffer from depression after leaving the game.
---