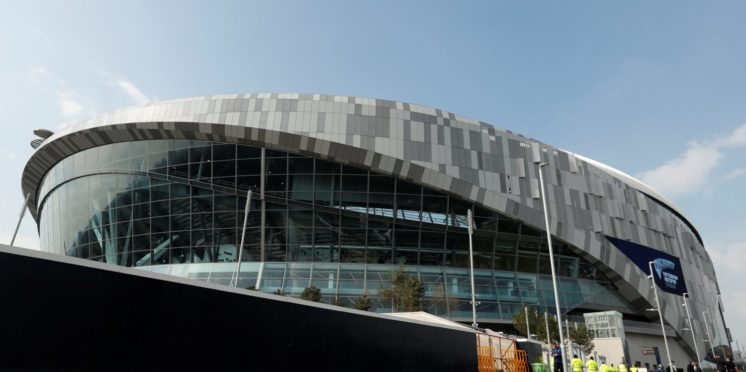 Spurs have the World's best Stadium or N17 has a new toilet bowl
Monday 1st April 2019
After numerous delays, Tottenham Hotspurs' new stadium has completed its test events and will finally host its first proper competitive match this coming Wednesday. But despite some glowing praise from some quarters of the traditional media, many of which either have close affiliations to the club or are worldly wise enough not to rain on the parade, the new ground has evoked mixed reactions. So, bluntly, have Spurs invested over £800 million in getting the world's best stadium or as some unkind critics have suggested been saddled with the world's most expensive toilet bowl?
Taking the latter view first, aesthetics are by their nature a personal choice and not every critic will have seen the stadium in the flesh, however the word on the street or should that be on the web is that the design hasn't really come off and that no amount of glass tunnels, corporate playrooms or boutique craft microbreweries can make up for that. Fans wanted a modern day football stadium but some would say that they have ended up with some kind of modern-day multi-purpose sports centre. This view is compounded by the lack of headline sponsorship akin to Arsenal or Manchester City.
On the other side of the argument, most Spurs fans themselves have been effusive with their praise and are convinced that the New Lane, or however it becomes known, is simply mindblowing and its ability to attract high-level matches from both the NFL and Rugby Union bear true testament to that. The club itself is rightly proud of its mission to upgrade and improve one of the capital's lesser kept areas and there can be no doubt that doubling the footfall on match days will have a positive impact on the economics of both the club and the Borough of Haringay.
Only time will tell how Spurs' new home will be judged and that judgement is unlikely to be based on the number of bars or the quality of the sushi served in the executive boxes. The club just has to look a couple of miles or so down the Seven Sisters Road to understand that they will be judged on how many shiny trophies they bring home rather than how shiny the home that they bring them to is.
Image: Action Images via Reuters/Matthew Childs
---