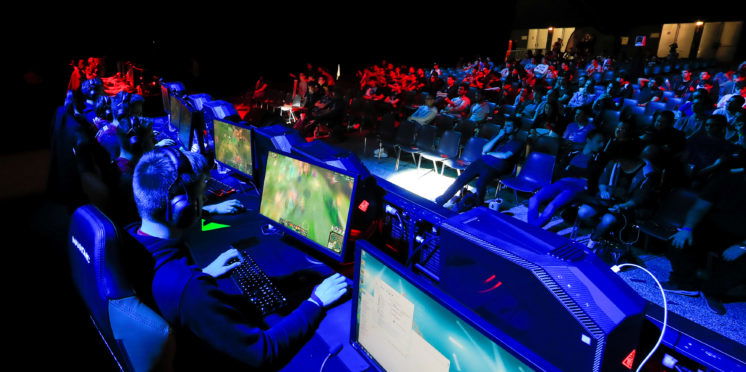 The Weeknd Becomes Investor in Canadian Esports Group
Thursday 11th April
By Harry Frazer – Multimedia Sports Journalism Student 2019
Global superstar Abel 'The Weeknd' Tesfaye has become an investor in esports group OverActive Media, Canada's leading esports organisation.
The three-time Grammy award winner is just another celebrity to become involved in esports, with the likes of Drake becoming a shareholder in US team '100 Thieves.'
OverActive Media are the parent company who own two predominant esports teams which are Splyce and Toronto Defiant and Tesfaye's involvement can really boost their global appeal.
Splyce mainly compete in League of Legends and have a permanent spot in that league, whereas Toronto Defiant is a permanent part of Overwatch League.
The announcement comes five days after Splyce lost 3-1 in the European League of Legends Championship Spring 2019 tournament where they finished 4th.
The CEO and President of OverActive Media, Chris Overholt, said in a statement (click here for the statement) said;
"We are thrilled to be welcoming a global superstar like Abel to our investor family, Abel's standing in the music industry will provide our Toronto Defiant and Splyce brands the opportunity to reach more fans and engage new audiences."
Tesfaye spoke of his excitement joining OverActive Media;
"As a big esports fan, I am really excited to be involved in this project, I am looking forward to collaborating with OverActive Media in unique and innovative ways."
With two of Canada's biggest superstars joining esports, can we see any matchup between Drake's '100 Thieves' and The Weeknd's 'OverActive Media' in the future? Would it all be part of God's Plan if Drake won or would one of The Weeknd's Starboys be the victor?
---