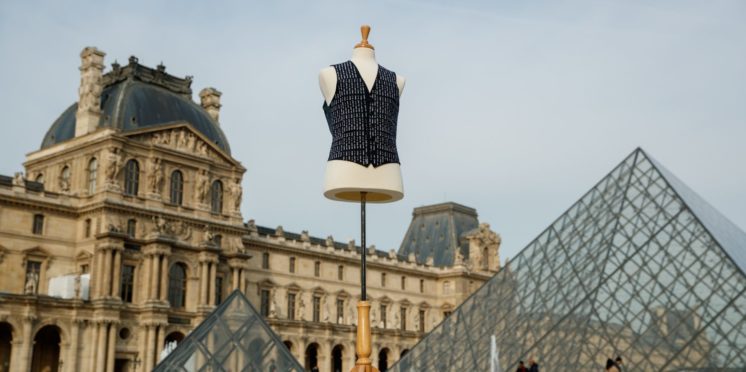 Tuesday 18th June 2019
Huawei unveil the 'it's coming home' waistcoat revamped for the Women's World Cup Head Coach  
Huawei announce exclusive 4-part content series with Nikita Parris and Reshmin Chowdhury
On the eve of the knockout stages of the Women's World Cup, Huawei has brought back the infamous waistcoat made famous by men's team coach, Gareth Southgate last summer. This year however it has been revamped, reserved for England Women's Head Coach, who also has a penchant for style, Phil Neville, to support the squad's bid to 'bring it home'.
Building on the men's team triumph of last summer – it's the turn of the Lionesses to roar and in anticipation of their success Huawei has redesigned the waistcoat for Phil Neville, complete with his initials expertly stitched in. In preparation for the tournament the waistcoat has been spotted throughout Paris hoping to inspire the team to victory.
Stitched with a motivational mantra and whole lot of home support for the Lionesses – the now famous pinstripe design packs an extra boost in team support and resolve with its 'It's coming home' embroidery, only visible with the Huawei P30 Pro's impressive zoom feature.
Working with forward Nikita Parris and BBC Sports Journalist Reshmin Chowdhury, Huawei have teamed up with JOE Football to bring fans closer to the action with an episodic World Cup series.  Providing unparalleled access to the squad over the next four weeks each episode will be packed with official insight on performance and behind the scenes action.
Justin Costello, Head of Marketing, Huawei UK & Ireland, said: "With the Huawei waistcoat capturing the magic of the Three Lions World Cup journey last summer, we felt it was only right to give our Lionesses the same support. With Phil Neville proving himself to be just as dapper as Gareth Southgate we've brought the waistcoat back with a minor adjustment just in case football does indeed come home."
Encased in a 'break in case of emergency' glass display the prestigious waistcoat is now being stored in a top-secret location on standby for England Manager Phil Neville, ahead of England's first match against Scotland on 9th June.
The Huawei P30 Pro provides a Leica Quad Camera System including a SuperZoom Lens, a 40 MP Super Sensing Camera, a 20 MP Ultra Wide-Angle Lens, as well as the new periscope telephoto lens allowing more optical zooming capabilities and vivid colour saturation to see the never-before-seen with great resolution and rich detail.
To stay up to date with goings on follow JOE football at @FootballJOE and @huaweimobileuk on Instagram and Twitter
---