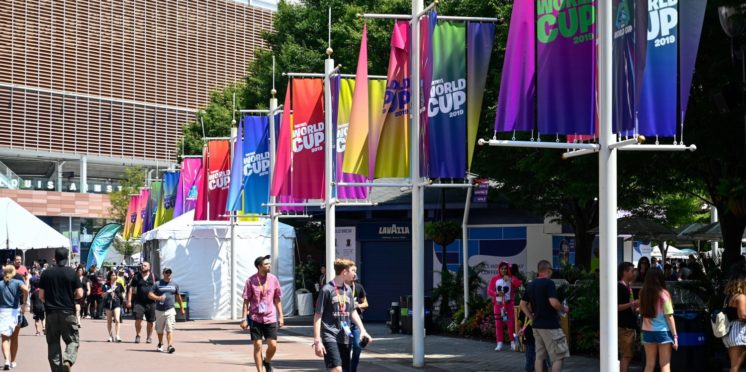 An image rights esports battle royale
Sunday 11th August 2019
Simon Leaf and Max Nicolaides – Mischon de Reya
Professional gamer Turner 'Tfue' Tenney files lawsuit against FaZe Clan
Simon Leaf (Managing Associate) and Max Nicolaides (Paralegal and Future Trainee), look at a recent high profile case in the United States that is likely to change the way that esports player contracts are drafted and negotiated.
A lot has happened in the world of esports since our last Mishcon summer reading list in July 2018 – including the growing number of esports-specific investment funds, record viewership figures across several major esports events and the increasing number of new sponsors trying to partner with publishers, teams and individual players. With the further increase in exposure and money in the industry, there has been growing trends for legal disputes to arise – as evidenced by the fact that the professional Fortnite player Turner 'Tfue' Tenney issued proceedings in the Superior Court of the State of California against his esports team FaZe Clan earlier in the year.
Tfue alleges that FaZe Clan breached the 'Gamer Agreement' he signed with the team, and that the Gamer Agreement itself (alongside FaZe Clan's conduct under it), amounted to a violation of Californian law.
The main issue centres on who should benefit from the revenues generated from the sponsorship rights and branded content on Tfue's Twitch, YouTube and social media channels – FaZe Clan or Tfue.
Tfue has alleged that the Gamer Agreement is anti-competitive and illegal, as it gives FaZe Clan exclusive rights to find and negotiate all sponsorship deals for Tfue (with up to 80% of the fees paid going to FaZe Clan), and prevents Tfue from obtaining his own personal sponsorship deals with brands.
This reflects a wider issue within the esports industry, which, unlike many established 'traditional' sports, has yet to establish industry norms for the carve out of different categories of sponsorship rights for esports leagues, teams and players respectively. Whilst the industry is rapidly evolving, it is still in its infancy when it comes to the sophistication of its contractual arrangements. Traditional sports personalities have long been able to agree personal sponsorships, alongside team sponsorships, recognising the difference between their on-field and off-field activities, and it is likely that this will come to esports players in the near future.
Unless Tfue and FaZe Clan settle the claim, the court will decide whether FaZe Clan can enforce the Gamer Agreement, and therefore ultimately who is entitled to benefit from revenues that are generated from Tfue's sponsorship-related activities.
What happened in the lead up to Tfue bringing his claim to court?
In April 2018 at the age of 20, Tfue signed a Gamer Agreement with FaZe Clan. The Gamer Agreement had an initial term of six months, automatically extendable to 36 months if certain conditions were met.
Under the Gamer Agreement, FaZe Clan has the exclusive right for sourcing sponsorship deals for Tfue. All payments are reportedly to be made to FaZe Clan, who then is obliged to pay Tfue the amount due to him, which varies depending on the nature of the deal struck.
The Gamer Agreement entitles FaZe Clan a finder's fee of up to 80% of the revenue paid by third parties for Tfue's services. It also provides that Tfue cannot obtain his own sponsorship deals without FaZe Clan's prior written approval.
On 20 May 2019, Tfue's lawyers, following an attempt to resolve the dispute in correspondence, filed a complaint at court.
What does the court complaint say?
In short, Tfue claimed that:
1. The exclusivity provisions (including the 80% finder's fee) relating to sponsorship within the Gamer Agreement were anti-competitive and amount to an unlawful restraint of trade.
2. The Gamer Agreement and FaZe Clan's conduct violated California's Talent Agency Act.
3. FaZe Clan failed to pay money owed to Tfue under the Gamer Agreement.
The complaint also noted that "until now, FaZe Clan has enjoyed the fruits of this illegal business model with impunity because no-one could or was willing to stand up to FaZe Clan. Those days are over. Through this action, Tenney seeks to shift the balance of power to the gamers and content creators/streamers – those who are actually creating value and driving the industry. As a result of this action others will hopefully take notice of what is going on and help to clean up esports."
What does Tfue want?
Tfue has asked the court for (amongst other things):
1. Declarations that:
a. the Gamer Agreement has been terminated as a result of FaZe Clan's material breach.
b. to the extent the Gamer Agreement was not void from the beginning, the exclusivity clauses are void and unenforceable.
c. Tfue does not owe FaZe Clan any further obligations under the Gamer Agreement.
2. FaZe Clan to pay damages to Tfue for the losses suffered as a result of its allegedly illegal business practices.
3. FaZe Clan to pay Tfue all outstanding money owed to him from third parties.
4. An order that FaZe Clan pay damages to compensate Tfue for the value of his services provided to third parties that FaZe Clan has failed to pay to him.
5. Punitive damages as a result of FaZe Clan being an unlicensed agent.
6. FaZe Clan to pay his legal costs.
What has FaZe Clan said?
FaZe Clan first responded publicly by tweeting the following statement:
"We're shocked and disappointed to see the news of Tfue's press article and lawsuit. Over the course of our partnership with him, which began in April 2018, FaZe Clan has collected: $0 – Tournament Winnings, $0 – Twitch Revenue, $0 – YouTube Revenue, $0 – from any social platform.
In fact, we have only collected a total of $60,000 from our partnership, while Tfue has earned millions as a member of FaZe Clan. While contracts are different with each player, all of them – including Tfue's – have a maximum of 20% to FaZe Clan in both tournament winnings as well as content revenue, with 80% to the player. In Turner's case, neither of those have been collected by FaZe Clan…"
Since then, FaZe Clan has released this video setting out its position on the matter, which further attacks Tfue's claim and defends its position on this matter.
So what does this mean for the industry?
Whilst high profile sports personalities in traditional sports are well-versed in negotiating carve outs in their employment contracts with their main employers, far too few esports players and teams seek legal advice before signing such contracts. Additionally, in many esports cases, there is no standard player contract which ensures a fair balance between employee and employer, in the same way that there is in many other traditional sports.
This heightens the risk of both sides entering into long term arrangements without properly understanding the implications. While on the face of it, this case highlights the risk to players, there are also risks for esports teams. In particular, where one provision in a contract is found to be invalid, this can sometimes lead to a court finding that the whole contract is unenforceable. Further, the negative publicity can impact a team's attempt to grow its fan and sponsorship base, let alone any attempts to sign new talent.
This distinction between on and off-field activities requires careful consideration (and precise definition). The esports stars of today, when not competing in major esports events, are also live streaming on Twitch, creating on demand content on YouTube and engaging with fans on Twitter, Facebook and Instagram – arguably much more so than many athletes of traditional sports.
This case, albeit decided in the US rather than over here, may prove to be a significant early example of professional esports players using legal redress to hold esports teams to account. Esports teams worldwide will be keeping a close eye on the outcome, and looking to make sure that their own contracts are as watertight as possible. After all, like traditional sports teams, esports teams are under pressure from their existing sponsors to make sure that players representing the team (and promoting a team sponsor), are not diluting the value of team sponsorships by also working with rival sponsors. For example, there are several football clubs in Europe that deliberately restrict their players from working with non-club sponsors in return for additional payments (often to the athlete's image rights company), for giving up their rights to work with other partners.
For a more in-depth conversation on 'Teams vs Players – developing image rights and branding', check out the ESI podcast in partnership with Mishcon de Reya where host Ollie Ring speaks with Sports Lawyer Tom Murray, Managing Director of Rogue Anna Baumann, and Commercial Director of Hashtag United Seb Brown about team vs player rights in esports.
Image credit: Catalina Fragoso-USA TODAY Sports
This article is part of the Mishcon de Reya Sports Group Summer Reading list. The full list can be found:
https://www.mishcon.com/news/publications/sports-group-summer-reading-list-3
---