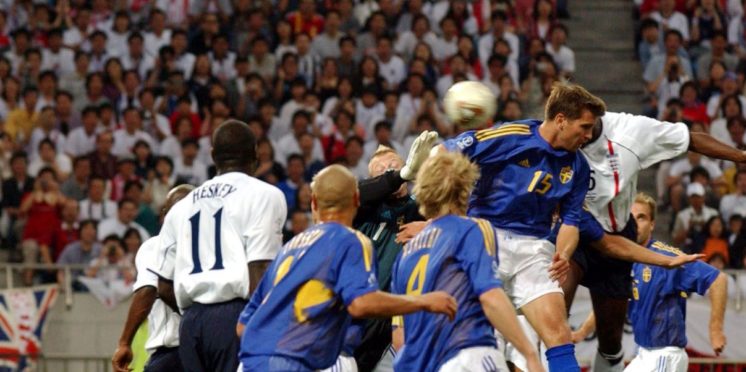 Is racism still an issue in Football
Monday 12th August 2019
The phrase 'the beautiful game' is commonly banded about when fans describe their love of football. In a lot of ways, it is a beautiful game because it has the power to bring people together, people that belong to different cultures and different religions all unifying under their one shared love of the team they support. However, football is not always beautiful. In the 1980's on the terraces up and down the country, many used attending football matches as an excuse to vent out their racist beliefs, and whilst racism may not be as prevalent in football grounds as it once was, racist behaviour in football still exists to this very day.
Recently, England international Raheem Sterling was a victim of racial abuse when he visited Stamford Bridge in a Premier League fixture back in December. Upon review Chelsea found up to six fans guilty of racially abusive language, threatening and aggressive behaviour, with one fan even being banned for life. The incident prompted Sterling to upload a post on social media, highlighting the difference in the way the media portrays young black players in contrast to young white players and how the media plays a role in perpetuating racial prejudices in society.
A recent report gathered by 'Kick it Out' shows racism in English football rose by 43% from 192 to 274 last season. Additionally, factoring in all forms of discrimination, reports of abuse in professional and grassroots football increased by 32% to 422, up from 319 during 2017-2018. A further 159 reports were received via social media. These reports prove to be a worrying indictment into the issue of football related racism in the UK, especially considering it is the seventh consecutive year reported incidents of discrimination within football have increased.
When looking at the problem of racism in football in the UK, the problem doesn't necessarily just spring from the vitriol shouted out by the general public, rather there is a more systematic deep-rooted problem in British football that discriminates ethnic minorities. Currently in the EFL, there is a diverse range of players on the football pitches, where ability is relatively easy to quantify, and a form of meritocracy exists. However, if you look to the very small number of BAME coaches, you can understand why the likes of Danny Rose states he doesn't seem interested in doing his coaching badges because he feels that it is unlikely, he would get the opportunity to become a manager.
England and Arsenal legend Sol Campbell had an illustrious career yet has struggled for years to get his chance to become a manager, only to make his break taking over Macclesfield who was at the bottom of the English league when Sol took over. How is this fair considering Frank Lampard and Steven Gerrard played at a level equivalent to Sol yet managed to get their break into management immediately after retirement and for high profile, big clubs.
What remains clear is the beautiful game has a lot to do to in order to improve racial equality in football.
---