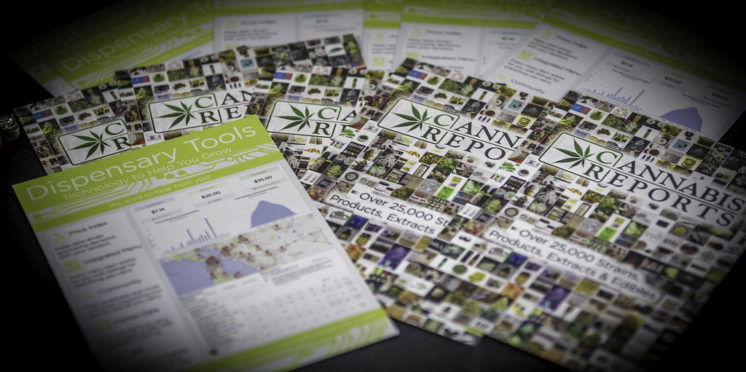 The Use of CBD Products in Professional Sport
Sunday 18th August 2019
 Tom Murray – Associate, Mischon de Reya
Over the past year, there has been a significant increase in the number of athletes consuming CBD products, including boxers Anthony Fowler and Charlie Edwards, and rugby teammates Dominic Day and George Kruis. Despite this, many athletes remain unclear as to whether they are permitted to take CBD products, in and out of competition.
This article explores the use of CBD products in professional sport, first by explaining what CBD is, examining the current regulatory framework and setting out some practical considerations for athletes.[1]
What is CBD?
In order to understand what CBD is, it is necessary to understand the composition of a cannabis plant. A cannabis plant is made up of approximately 200 different compounds, but the two main active constituents are tetrahydrocannabinol (THC) and cannabidiol (CBD).
THC is the primary psychoactive constituent in many cannabis extracts. This is what recreational users of cannabis use to get high. CBD is a non-psychoactive compound, which the World Health Organisation have confirmed 'in its pure form does not appear to have abuse potential or cause harm.'[2]
There is moderate evidence to suggest that CBD has certain therapeutic benefits and many athletes claim anecdotally that CBD relieves inflammation and pain, reduces anxiety, speeds up recovery times and even helps them sleep better. However, at present, there is no conclusive scientific evidence of its health benefits and no evidence of its long term effects.
The use of CBD in sport
Under criminal law, CBD as an isolated substance, and in its pure form is not a controlled substance. However, where a CBD product contains THC or other controlled cannabinoids, it is highly likely that the product itself will be a controlled substance under the Misuse of Drugs Act 1971 and to the Misuse of Drugs Regulations 2001 as a result of its other cannabinoid content.
As well as complying with criminal law, athletes must also comply with the rules of the relevant sports governing bodies and regulators.
In 2018, the World Anti-Doping Agency (WADA) introduced an exception to Section 8 of the Prohibited List (Cannabinoids), which permits athletes to consume CBD both in and out of competition. However, WADA also confirmed that other natural and synthetic cannabinoids including: cannabis, hashish, marijuana and THC remain Prohibited Substances.
Any athlete thinking of taking CBD should be aware that different cannabis plants might contain different proportions and concentrations of THC and other cannabinoids. Moreover, sub-optimal manufacturing processes can also lead to the risk of contamination with THC. Where an athlete uses a CBD product with traces of the psychoactive substances found in cannabis, this may result in potential criminal liability or an anti-doping violation.
In sport, the determination of whether an anti-doping rule violation has occurred is based on the concept of strict-liability, meaning that violations are established irrespective of intention, negligence or fault. As such, the mere presence of a Prohibited Substance in a specimen, such as THC, can result in disciplinary action or periods of ineligibility (albeit that sanctions may be modified based on certain criteria).
Considerations for athletes
As with any supplement, an athlete should carefully assess the need, risk and potential consequences of using CBD before deciding to take it.
CBD products pose additional risks of both contamination and misidentification due to the difficulty in extracting pure CBD from a cannabis plant. As such, there is no guarantee that a given product is free from banned substances. This is further complicated by the fact that there are very few regulations governing the provenance, quality and composition of CBD products on the market, including those available to purchase at well-known high-street retailers.
In order to help manage the risks identified above, which also apply to other dietary supplements, prior to taking CBD products, athletes should:
consult a healthcare professional and, where possible, a nutritionist,
research products carefully online,
only use batch-tested products (although, at the time of writing, UK Anti-Doping are 'not aware of any third-party laboratories providing a risk minimisation programme within elite sport that screen CBD products for prohibited substances'[3], and
pro-actively co-operate with anti-doping teams to understand the local regulatory position of particular sports.
This article does not consider the wider legality or regulatory position of CBD:
When advertised, sold or supplied for medicinal purposes, which (amongst other things) requires a product licence (marketing authorisation) to be granted by the Medicines and Healthcare products Regulatory Agency  in order to be legally sold, supplied or advertised in the UK, unless exempt, or
When sold as a food supplement, which under its current classification as a 'novel food' by the Food Standards Agency, requires a product evaluation (using a pre-market safety assessment) and authorisation under the Novel Foods Regulation (Regulation (EU) No 2015/2283) before it can be legally sold.
If you would like further information about the regulatory framework of CBD within sport or otherwise, please contact a member of Mishcon's Medical Cannabis and CBD Group.
---
[1] This article does not explore the legality of the sale or supply of CBD products as food supplements, medicines or otherwise, whose status in a number of European countries is questionable.
[2] https://www.who.int/features/qa/cannabidiol/en/
[3] https://www.ukad.org.uk/news/article/cbd-products-what-are-they-and-can-i-take-them
This article is part of the Mishcon de Reya Sports Group Summer Reading list. The full list can be found:
https://www.mishcon.com/news/publications/sports-group-summer-reading-list-3
---