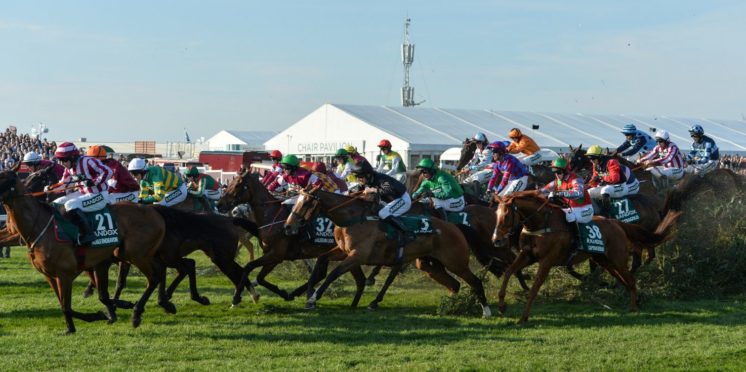 10 Tips to Help Grow Your Horse Racing Knowledge
Thursday 29th August 2019
Horse racing can look complex and daunting for a beginner, but once you've learned the tips and tricks behind it, you'll soon realise just why it's such a popular sport the world over. Here are ten tips to build up your horse racing knowledge and ensure you're well equipped for the next race.
1. There are two main types of horse racing, also referred to as the sport's codes. Flat racing requires horses to run in a straight line or on a curve track, while National Hunt racing is split into two categories – hurdles and steeplechases. This type of race requires the horses to overcome fences and obstacles.
2. The desired weight of a competing horse is no more than 1,000 pounds, making them much lighter than many other breeds, which is preferable to make them more agile and speedy. The weight the horse is required to carry in the form of the jockey is referred to as the impost.
3. In the history of the sport, there has never been a winning horse over the age of 18. Horses typically live between 25 and 30 years, so the desirable maximum age for a competing horse is 15 years old, although most winners are much younger than this.
4. Different horses run better on different surfaces, just in the same way as tennis players may prefer to play on grass or clay courts. Dry courses showcase the fastest speeds and are better for daintier horses while runners that hit the ground hard are better suited to softer turf as they can get more grip in the ground.
5. The term handicap is often heard in horse racing but it's not a hindrance. It actually refers to a type of race where each horse is required to carry a different amount of weight, based on the horse's ability, to give each runner a fair chance of winning.
6. Favourite horses win around 33 percent of the time, although usually at lower payoffs.
7. The shortest possible flat races are held over five furlongs, which is equal to around 1,000 metres. The longest flat races are closer to two miles and four furlongs. National Hunt races are much longer, with the shortest over two miles and the longest spanning four miles and four furlongs.
8. All modern Thoroughbred horses can be traced back to one of just three horses, which are known as the foundation stallions – Godolphin Arabian, Darley Arabian and Byerley Turk.
9. Horse racing is actually gaining popularity every year, with more than 5.6 million people attending racing fixtures in 2013 and over 6 million in 2015. By 2016, the number of people who watched the Grand National exceeded 10 million.
10. The morning line is the oddsmaker's prediction of how the public will bet the race, so a good tip for betting overlays is to bet on horses with odds two to three times higher than its morning line. If you're feeling extra lucky, why not try a lucky 15 tip of the day.
Image: REUTERS/Peter Powell
---