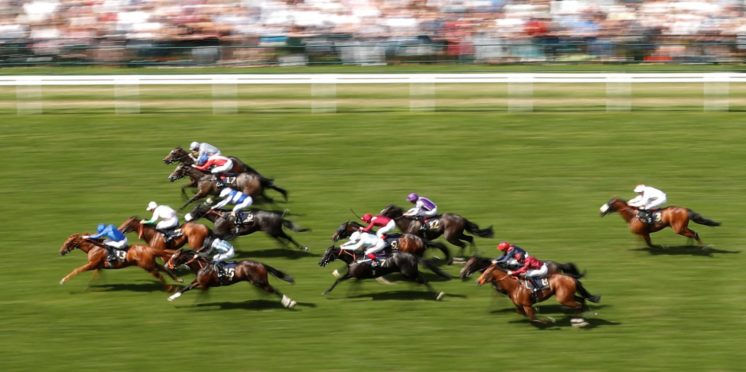 Why Horse Racing Is Big Business in Qatar
Friday 13th September 2019
Qatar has always put emphasis on their beautiful Arabian pure and thoroughbred horses. According to CNN Sports, the country is now placing even more significance on their horses with the intention of competing on an international level and with leading racing nations. With this ambition, it's no surprise that horse racing has become big business in Qatar.
Arabian horses are appreciated for their unique dish-head shape and high tail carriage. Renowned for their intelligence, lively spirit, and impressive stamina – this breed is among the most popular in the world. And with their roots in Qatar, a Peninsular Arab country, it makes sense that the nation is pushing to enter the global horseracing business on a large scale.
Subsequently, most of Qatar's horse racing projects are in Europe. It makes financial sense to invest in projects that are located closer to horse racing "home ground". Europe is also the destination where the biggest sponsorship lies with millions of dollars passing hands every year.
Viewing horse racing as a vehicle to increase the country's international profile, Qatar hopes to become a major player around the world with the hopes of one day dominating the horse racing industry. This is why they have not only invested in projects that breed the finest Arabian horses but their focus is also on investing in outstanding trainers and jockeys.
Perhaps one of the reasons why this country is seeing so much success in their horse racing projects is because the nation is truly passionate about their breeds. In an interview with Nasser Al-Kaabi, a world-renowned sports and horse racing tips influencer, he had the following to say:
"Our passion for horses is something we've inherited and we will continue to pass this passion on to our younger generations. To us, owning a horse is a privilege"
With this true respect for horses and with an economy that is already growing at a substantial speed, it won't be long before the horse racing business in Qatar is booming beyond measure. In fact, a growing attendance of their national Emir's Sword Festival is already an indication that the country is making great strides. Boasting a $3.5m prize purse, the event hosted many runners from overseas and a lot of positive feedback was attained.
This event was also highly regarded for its uniqueness. Because betting and alcohol are not allowed for religious reasons, the race was a calmer one and in essence, this contributed to an atmosphere where spectators were there to truly appreciate the stamina and performance of the horses.
With the amount of money and time the country is investing in horse racing and their outstanding pure and thoroughbred horses, this new business shows promising results. It won't be long before Qatari horses rival their high-profile ownership, breeding and sponsorship projects. It's even a possibility that they will become the best in the world both on the track, as well as off it.
Image credit: Action Images via Reuters/Matthew Childs
---