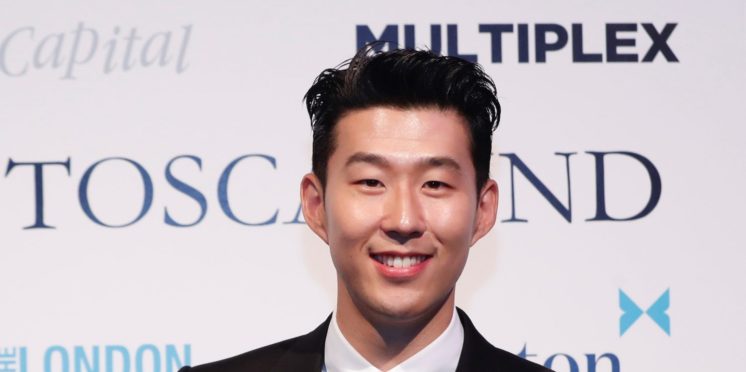 The London Football Awards returns for 2020 and relocates to The Roundhouse
Monday 16th September 2019    
​London, UK, September 16th: The London Football Awards, one of the most prestigious charity events in the footballing calendar, returns for the new season announcing a new host venue – Camden's Roundhouse. Entering its sixth year, the London Football Awards will take place on 5th March 2020 and is set to raise crucial funds for Willow – a national charity helping seriously ill young adults.
Set up by Arsenal goalkeeping legend Bob Wilson, the event celebrates the very best of London's football and is independently judged by an expert panel from the footballing world. The award ceremony honours all aspects of the game, from Manager of the Year and Young Player of the Year, through to Women's Player of the Year, and many more. Past attendees have included Harry Kane, Mauricio Pochettino, Heung-Min Son, Frank Lampard, Gary Lineker, Sir Geoff Hurst, amongst many others.
This year's event will now take place at Camden's Roundhouse, relocating from Battersea Evolution. One of the most incredible live performance spaces in the world, the Roundhouse marks a new chapter for the London Football Awards which promises a spectacular evening of entertainment, music and football.
Bob Wilson, Willow Co-Founder and Life President, says: "The London Football Awards is a fantastic opportunity to celebrate the skills of our nominees, as well as the outstanding community work achieved by the clubs and County FAs. It is a vital event to support the work of Willow in raising important funds to provide Special Days to seriously ill young adults. We are looking forward to an unforgettable evening of football and entertainment, in our new home, the Roundhouse."
Tony Cottee, former West Ham player and LFA Judge, added: "It's an honour for me to be part of the judging panel at the London Football Awards. It's an event I look forward to each year and a great opportunity to celebrate the skills and achievements of the many talented London players, while raising much needed funds for Willow, whose Special Days for seriously ill young adults, provide hope and happiness when it's needed most."
The London Football Awards was set up to support Willow – the only national charity working with seriously ill 16-40-year-olds to fulfil uplifting and unforgettable Special Days, also founded by Bob Wilson. This year Willow marks its 20th anniversary and, to date, has provided more than 16,500 Special Days to young adults living with a range of life-threatening conditions including cancer, motor neurone disease, cystic fibrosis and Huntington's disease.
Nominees for next year's event will be announced in early 2020. Tickets and packages are now available, with prices starting from £250. For more information and to book tickets, please visit: 
https://londonfootballawards.org
.
---