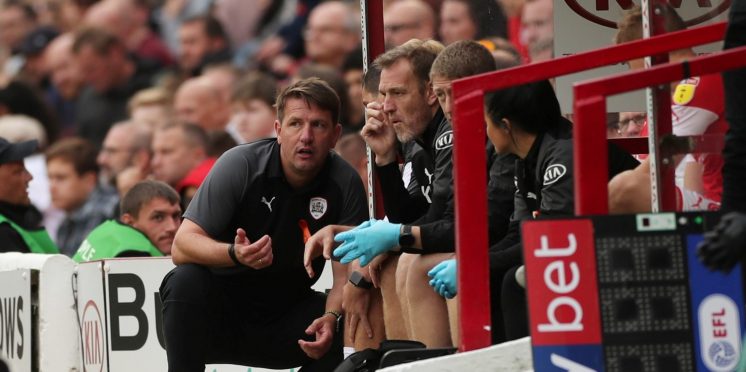 EFL AND SKY BET LAUNCH NEW FAN ENGAGEMENT APP
Saturday 21st September 2019    
EFL AND SKY BET LAUNCH NEW FAN ENGAGEMENT APP
The EFL and title sponsors Sky Bet have launched an exciting new way for fans to show their support for their club – the Sky Bet EFL Rewards app.
Designed to help loyal supporters engage with their Club and fellow fans, the app rewards users for attending live games and demonstrating support of their team.
The fan engagement app will give fans the opportunity to win a range of prizes including match tickets and signed merchandise. It will also allow supporters to build their personal profiles, unlock digital achievements and compare their personal fan stats against friends and fellow fans.
Every time fans open the Sky Bet EFL Rewards app and check-in to the stadium each matchday, they will get a chance at winning one of the rewards on offer.
Available in the App Store and Google Play Store, the app has already been downloaded by more than 3,700 EFL club supporters since the start of the 2019/20 season. More than 200 supporters of a wide variety of Clubs across the divisions have now been rewarded for checking in at a Sky Bet EFL fixture. From Leeds United to Coventry City, Bradford City to AFC Wimbledon, fans up and down the country are starting to take advantage of the exciting rewards on offer.
The official launch will be followed by even more opportunities for fans to win as big prize giveaways are due to be announced on the app in the coming weeks and months.
EFL's Chief Commercial Officer Ben Wright said: "The Sky Bet Rewards App is a fantastic opportunity for supporters of all EFL Clubs to get the chance to win prizes when they go to the match.
"The app is an innovative way to directly reward fans when they go through the turnstiles, by giving away 12,000 match tickets and 500 signed shirts over the course of this season.
"Fans know they play a vital role in the matchday experience and this app now means they can get even closer to the action than ever before."
Michael Afflick, Brand, Creative & Sponsorship Director at Sky Betting and Gaming, said:  "At Sky Bet, we know that EFL fans are some of the most passionate fans in the world. As title sponsors, we wanted to reward these fans, simply for being fans.
"The launch of the Sky Bet EFL Rewards app allows us to do just that, rewarding real fans with real prizes for showing their support for their team."
Image: Action Images/Lee Smith
---