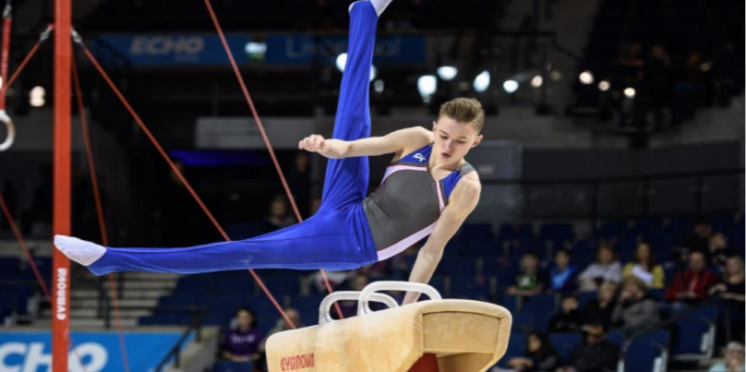 Shakespeare Martineau backs athletes of the future
Wednesday 25th September 2019    
Law firm, Shakespeare Martineau has pledged to support 10 of Britain's best young sporting talent through their partnership with SportsAid.  
 SportsAid is the only national charity of its kind, helping aspiring young British sports stars access funding and support to achieve their Olympic, Paralympic, Commonwealth and world champion ambitions.  
Over the next 12 months, Shakespeare Martineau will be providing a £10,000 grant to help all of the athletes with training costs, equipment and competition expenses.  
 Representing its national reach and local focus, the 10 athletes have been selected to mirror the firm's office footprint, so Shakespeare Martineau's 'SportsAid Champions' can actively support, train and follow the journeys of each young person closely.  
The athletes include Birmingham-based para swimmer James Brown, pommel horse gymnast, Korben Fellows, triple jumper, Abazz Shayaam-Smith, as well as Solihull-based cricketer, Isabelle Wong. In the East Midlands, boxer Vinny Huczmann and Jonathan Moody for short-track speed skating are being supported, along with wheelchair basketball player, Jessica Dowdeswell from Stratford-upon-Avon, swimmer Charlie Brown from Sheffield, badminton player Tashvi Parab from Milton Keynes and finally canoeist, Zak Benstead, based in London.  
Offering further support during SportsAid Week, 23 – 29 September 2019, Shakespeare Martineau will be undertaking a raft of fundraising activities across its offices, aimed at raising awareness around the importance of sport and physical activity. 
Victoria Tester, chief operating officer at Shakespeare Martineau, said: "Across the firm we have many sports enthusiasts and believe that the worlds of business and high-performance sport are intrinsically linked – not least because of the importance of nurturing tomorrow's talent.  Keeping our people active and focused on teamwork is part of our DNA, so our SportsAid partnership is set to solidify this even more.  
"We have worked with SportsAid for five years and take great pride and inspiration from those athletes that we support. We're looking forward to watching their progress as they continue to compete on a national and international stage. We wish them all the very best of luck!"  
Tim Lawler, CEO at SportsAid, said: "SportsAid is very proud to be in partnership with Shakespeare Martineau to help talented young sports people.  It helps at a crucial time and can be transformational." 
For more information, visit Shakespeare Martineau.  
---