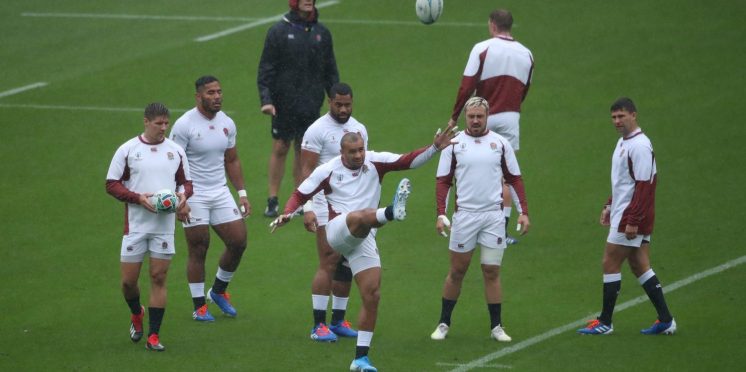 INSPIRATIONAL RUGBY VOLUNTEERS REWARDED WITH DREAM TRIP TO JAPAN
Friday 25th October 2019   
Courtesy of Mitsubishi Motors in the UK, three highly dedicated and selfless rugby volunteers from across England have been granted a once-in-a-lifetime knowledge exchange trip to Japan this autumn, as a reward for their commitment to grassroots rugby and outstanding efforts in community development.
Andy Trueman (Erdington RFC), Nicholas Winwood (Letchworth Garden City RUFC) and Daryl Gray (Broughton Park FC) have each earned a spot on the automotive company's 'Journey to Japan' initiative, which is sending grassroots rugby volunteers on a special week-long trip to Japan from 31
st
 October to 6
th
November.
The programme will see the three volunteers and their companions head to Japan, where they will soak up the local culture and spend time with volunteer counterparts at a local Japanese club. The aim of the exchange is to reward each volunteer for their hard work, while also expanding their knowledge of grassroots rugby in order to inspire them to continue working for the betterment of the game. The three winners were selected through an application and interview process, where they outlined what they have achieved in the past 36 months, their ambitions for the next 24 months and how the programme would drive their work further.
A short film documenting the moment each volunteer found out they had won their place on Mitsubishi Motors' 'Journey to Japan' can be seen here
Commenting on the 'Journey to Japan' initiative, Mitsubishi Motors in the UK Managing Director, Rob Lindley said: "Mitsubishi Motors in the UK and the RFU proudly support volunteering at all levels of English rugby as part of our ongoing commitment to growing the grassroots game. I am immensely proud of all of the volunteers who are involved in rugby and I look forward to seeing what the 'Journey in Japan' can do for our three winners, the sport and the wider community in the future."
Mitsubishi Motors has a deep-rooted connection with rugby, which includes being the Official Performance Partner of England Rugby. As part of this partnership, Mitsubishi Motors and the RFU have developed the Mitsubishi Motors Volunteer Recognition Programme – an initiative which provides the local rugby community and grassroots rugby clubs with opportunities to recognise and reward the volunteers who make up an integral part of the game.
This autumn, Mitsubishi also provided two fans from England and Scotland with once-in-a-lifetime experience in Japan, through its 
Japan Awaits 
prize draw. The experience included seven nights in Tokyo and the chance to meet the England and Scotland rugby teams.
Commenting on Journey to Japan, Steve Grainger, RFU Rugby Development Director, said: "Volunteers are the lifeblood of rugby union in England and are one of the most valuable assets of a rugby organisation, no matter what their role, on or off the pitch, behind the scenes or on the committee. It's fantastic that three volunteers have been rewarded with a trip to Japan in recognition of their outstanding contribution to their clubs and rugby."
Image courtesy of REUTERS/Peter Cziborra
---