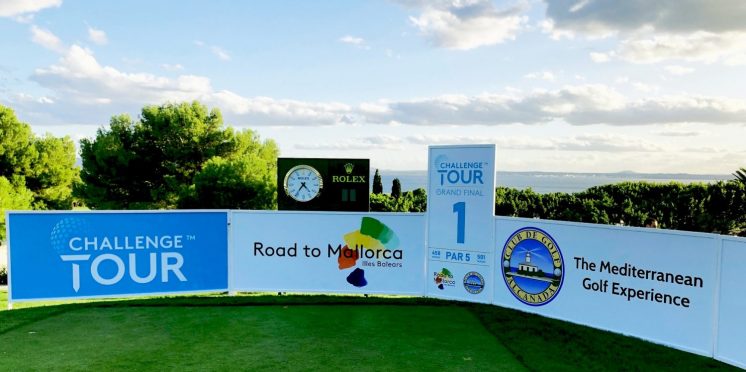 ALCANADA SET TO SHINE AS IT RISES TO THE CHALLENGE
Thursday 7th November 2019
Club de Golf Alcanada is ready to shine ahead of its breakthrough moment.
The outstanding Mallorca course, in the north of the island near Alcudia, hosts its maiden high-profile professional event this week: the Challenge Tour Grand Final (November 7-10).
Designed by Robert Trent Jones Jnr and opened in 2003, Alcanada was already at a superb standard and had received multiple awards throughout the golf industry. But there was a collective will to raise the bar even higher, which paved the way for an extensive €700,000 renovation project over the winter of 2018/19, which included the replacement of all 18 greens.
It already benefited from its stunning location as the only course in Mallorca next to the sea with inviting views across the Bay of Alcudia towards the iconic lighthouse. But the investment played a significant part in its selection as host venue for the Road to Mallorca Grand Final, which will be used a springboard for some of the competitors to launch themselves on to the European Tour for 2020.
And it's a similar tale for the course itself as Alcanada director of golf, Kristoff Both, knows only too well, if there are further ambitions to host a full European Tour event.
Both said: "A huge amount of work has gone on over several months and these past few weeks to make sure we grasp our opportunity. The eyes of European golf are upon us.
"We've been waiting to show everyone what we are all about and we are absolutely ready. We will give it our best shot. Whether this is a springboard to bigger tournaments in the future is hard to say. There are logistical issues which would not be easily solved, not least in terms of how many spectators and players we could accommodate.
"But if it's something we want to think about doing in the future, we know that it's essential we do the very best job we can this week. It's been a tremendous team effort from everyone connected to Alcanada to get to this point and huge thanks should go to our staff and volunteers for making it possible.
"We're confident the tournament will be a huge success."
---