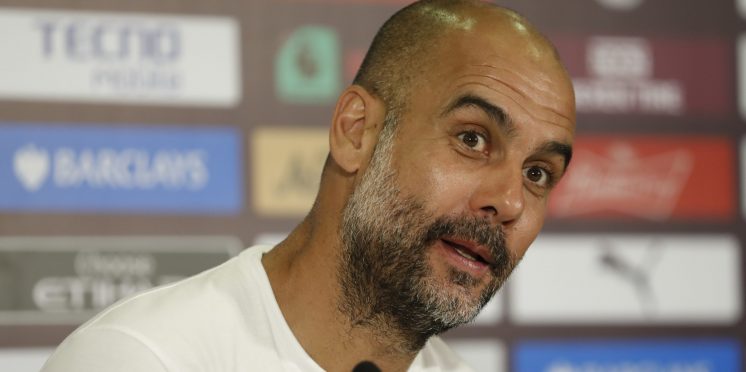 Amazon Prime Video Premier League on Boxing Day
On Boxing Day Amazon Prime Video will broadcast a single live feed "Every Game, Every Goal" that will show live action as it happens across the nine Premier League fixtures on Prime Video. The broadcast will run for an entire 12 hours, from 11:30am ahead of Brighton's trip to Tottenham and all of the way through to 11:30pm, following the top of the table clash between Leicester City and Liverpool at the King Power Stadium.
This broadcast will pull in live feeds from onsite studios and pitch side, across the schedule of matches around the country, as well as a singular feed from the main studio at BT in London across the six 3pm fixtures, where Steve Bower, Robbie Savage and Dion Dublin bring the live action as it happens from these live Premier League matches which are taking place simultaneously.
The full schedule for this feed is as follows:
– 11:30am: Stream is on-air building up to Spurs v Brighton live from the Tottenham Hotspur Stadium
– 12:30pm: Kick-off at the Tottenham Hotspur Stadium for Spurs v Brighton
– 2:30pm: Goals Centre stream begins from main London studio previewing the 3pm fixtures
– 3pm: Feed will show every goal from the six Premier League fixtures broadcast on Prime Video simultaneously
– 5:20pm: Following the completion of these 3pm fixtures the stream will move to Old Trafford ahead of Manchester United v Newcastle United
– 5:30pm: Kick-off at Old Trafford for Manchester United v Newcastle United
– 7:30pm: Feed will move to the King Power Stadium ahead of Leicester City v Liverpool
– 8pm: Kick-off at the King Power Stadium for Leicester City v Liverpool
– 11:30pm: Following in-stadium analysis of the final day's fixture at the King Power Stadium the 12-hour feed will finish
In addition, here is a list of the talent that will be working across our second round of fixtures:
Match 11: Tottenham v Brighton – TX 11:30 (KO 12:30)
Presenter: Jim Rosenthal
Commentator: Guy Mowbray
Co-Commentator: Glenn Hoddle
Reporter: Chris Ford
Pundits: Jermaine Jenas /Alan Pardew/ Eni Aluko
Match 12: Bournemouth v Arsenal – TX 14:30 (KO 15:00)
Presenter: Marcus Buckland
Commentator: Ian Darke
Co-Commentator: Nigel Spackman
Reporter: Danny Jamieson
Pundits: Tony Pulis / Karen Carney
Match 13: Aston Villa v Norwich – TX 14:30 (KO 15:00)
Presenter: Adam Hunt
Commentator: Peter Drury
Co-Commentator: Jim Beglin
Reporter: Faye Carruthers
Pundits: Matt Holland / Grant Holt
Match 14: Chelsea v Southampton – TX 14:30 (KO 15:00)
Presenter: Caroline Barker
Commentator: Steve Wilson
Co-Commentator: Kevin Kilbane
Reporter: Lynsey Hooper
Pundits: Andy Townsend / Paul Clement
Match 15: Crystal Palace v West Ham United – TX 14:30 (KO 15:00)
Presenter: Karthi Gnanasegaram
Commentator: Adam Summerton
Co-Commentator: Craig Burley
Reporter: Kelly Somers
Pundits: Clinton Morrison / Matt Upson
Match 16: Everton v Burnley- TX 14:30 (KO 15:00)
Presenter: Catherine Whitaker
Commentator: Derek Rae
Co-Commentator: Sue Smith
Reporter: Rachel Stringer
Pundits: Kevin Campbelll / Richard Dunne
Match 17: Sheffield United v Watford – TX 14:30 (KO 15:00)
Presenter: Alex Scott
Commentator: Connor McNamara
Co-Commentator: Danny Higginbotham
Reporter: Natalie Quirk
Pundits: Michael Brown / John Barnes
Match 18: Manchester United v Newcastle United – TX 17:00 (KO 17:30)
Presenter: Matt Smith
Commentator: Clive Tyldsley
Co-Commentator: Alan Shearer
Reporter: Mark Saggers
Pundits: Owen Hargreaves / Peter Schmeichel
Match 19: Leicester v Liverpool – TX 19:00 (KO 20:00)
Presenter: Gabby Logan
Commentator: Jon Champion
Co-Commentator: Ally McCoist
Reporter: Gabriel Clarke
Pundits: Thierry Henry / Steve McManaman / Lee Dixon
Match 20 (Thursday 27th December): Wolves v Manchester City TX 19:00 (KO 19:45)
Presenter: Eilidh Barbour
Commentator: Jon Champion
Co-Commentator: Jim Beglin
Reporter: Gabriel Clarke
Pundits: Roberto Martinez / Harry Redknapp / Michael Owen
---