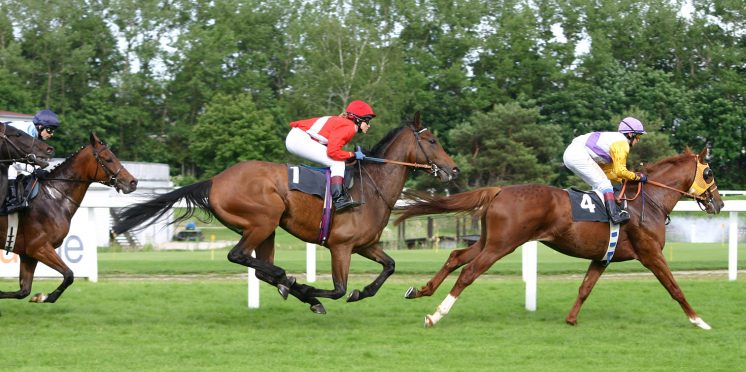 The Complete Beginner's Guide to Betting on Horse Races
The spring is fast approaching and with it some of the biggest events in the world of horse racing. The coming season will see the kick-off of the Cheltenham Festival, the Grand National, and the prestigious Royal Ascot, to name just a few. Every year, the Cheltenham Festival alone sees close to £170 million wagered worldwide, thanks to the proliferation of online betting platforms that allow people to wager from anywhere in the world.
However, despite the stratospheric rise of sports betting on major race events, there is undoubtedly a knowledge gap between first-timers and professional gamblers. If you want to introduce some skill to your betting strategy in 2020, there are some handy tips and tricks that will get you far. Here is everything you need to know about betting on horse races.
1. Basic Strategies to Start With
There are a few handy tips and tricks to bear in mind before you even make that first wager. First off, for major UK horse racing events, the standard betting amount to start with is a mere £2. If you're looking for a long-term strategy, your best bet is to start with these minimum wagers and work your way up as you become more competent and competent. In addition, make sure to set yourself a limit that, once reached, means you can no longer wager any more money. This is a nifty way of reducing risk while betting.
2. Choosing Your Horses
When choosing which horses to stake your cash on, there are countless nuggets of wisdom out there, each claiming to be the best way to bet. However, it is often better to simply defer to the numbers and stats. For example, although the favourite to win will be the most popular option, they also typically do win the race around 33% of the time, making them a solid choice for at least one of your wagers.
In addition, the top 10 performing jockeys typically make up 90% of the total wins, so wagering on them will up your chances of a payday considerably. Of course, it is always worth going for a "fun" bet, such as choosing a horse with a lucky sounding name, but this should never be the core of your strategy.
3. Getting More Bang for Your Buck
Any smart gambler knows that there are always ways to bet more for less. The most well-known resources used by experienced bettors are popular online betting platforms such as Paddy Power, which offer Cheltenham Festival betting offers that cannot be found elsewhere, allowing you to up your potential winnings. While these generous offers are typically an attempt to attract customers to their site, they can be used by those looking to reduce their expenditures and maximise their potential winnings. Millions are won every year through sites such as these, so take the time to do your research and find the best betting offers available to you.
With these simple tricks and tips, you stand a better chance than most of making your next race day a roaring success. With this year's Cheltenham Festival projected to be the biggest yet, it's never too soon to start wagering while the odds are in your favour.
---