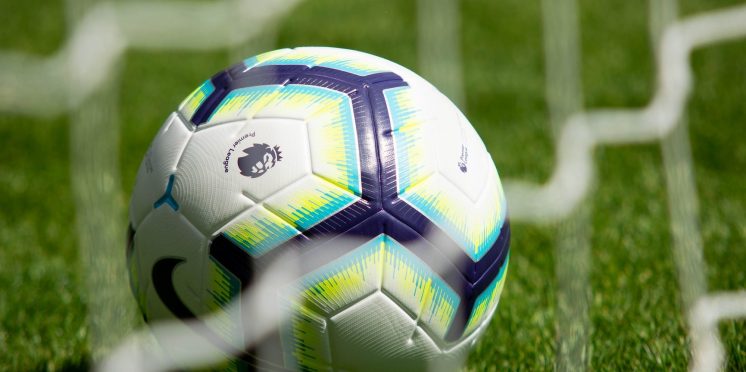 These Betting Firms Offer the Best Value for Bettors
The thriving UK betting sector has seen rapid growth in the popularity of betting on a variety of sports, but football betting remains the most popular with the widest betting audience. This is not surprising, given the fact that the sport has global and cross-generational appeal and the football audience is only growing leading to a huge demand for the best football betting opportunities.
But although every bookmaker has to take football betting seriously, not all online sportsbooks are equal. In our opinion, there are three stand-out bookmakers when it comes to football betting.
Ladbrokes
Long associated with UK horse racing, Ladbrokes have developed into one of the world's most impressive sports betting operators, particularly when it comes to football. The Ladbrokes online football betting service is considered top notch by many as it covers an incredible range of leagues and other competitions. In fact, if you want to bet on pretty much any professional football league around the world, Ladbrokes are likely to have markets available for you.
But it isn't just the wide selection of markets and competitive odds that make Ladbrokes such a solid football betting site. The Ladbrokes in-play betting platform is one of the best you will find, offering a wealth of statistics and data to help you formulate your live betting strategy, they also look after their customers. Newcomers to the Ladbrokes site will be able to benefit from a £20 Free Bet promotion and the site also offers regular promotions and deals to loyal football betting customers.
William Hill
When it comes to UK betting, the big brands known how to provide value and increase their profits and they don't come much bigger than William Hill. One of the oldest betting companies in the UK, William Hill have developed a popular football betting platform, not least because of their range of promotions available for new customers, such as the £30 Free Bet available to new customers.
Known for their in-depth sports betting coverage, the William Hill site provides punters with the chance to bet on a variety of football events and markets, and their live betting service is particularly popular with UK football punters. William Hill football betting customers can benefit from one of the best live streaming services in the industry, which offers comprehensive live streaming for many football events, making this an ideal platform for the live football betting enthusiast.
Betfair
The Betfair betting exchange model has changed the way that UK football punters bet on their sport, by introducing the ability to bet against a team both before and during a game. The exchange model, with its commission-fee structure, has enabled Betfair to offer the most competitive odds on football matches in the UK industry, while challenging other bookmakers to offer the same value.
As well as helping to popularise the concept of in-play betting, which has become hugely popular with UK punters, Betfair also effectively invented the Cash Out principle. Being able to 'lay' a team during a match was a quick way of locking in a profit or cutting your losses, but in addition to this option, Betfair now offer a formal Cash Out tool, on both their exchange and fixed odds sites, enabling punters to take their profits before the game is over, a real bonus for football betting fans.
Conclusion
Betting on football can be an exciting and profitable way to put your football knowledge to use, and one of the most important factors is to choose a site that can boost your betting. In our judgement, the three sites listed here represent the best in class when it comes to odds, markets and promotions that can help the UK football betting fan to maximise their betting experience.
---