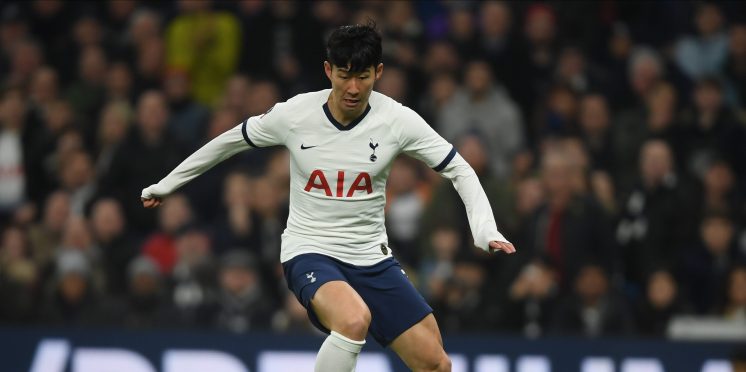 This Club's Players are Most Loyal!
The idea of loyalty in football is considered something of the past, as money continues to flood the sport.
Ticketgum has once again analysed statistics taken from the CIES Football Observatory which shows the average months footballers in a club's first team have stayed*, revealing the team with the most loyal players, which league is the most loyal, and which club has the lowest levels of loyalty

---
Premier League
Manchester United have lost their crown for the most loyal players, as found in our 2017 study to North Londoners Tottenham Hotspur whose players stay for an average of 49.3 months – perhaps a huge thanks to Harry Kane, as well as a lack of signings.
However, Spurs' fierce rivals Arsenal are at the other end of the table, finishing second bottom with an average of 21 months. Manchester City find themselves second with an average of 42 months for player loyalty. Meaning Spurs top the table by 7.3 months.
Aston Villa have the lowest average with a meagre 14.9 months. Other newly promoted sides, Sheffield United and Norwich were 14th and 18th with 26.1 and 21.9 months respectively.
This season's elect champions Liverpool had the fifth most loyal players in the Premier League.
---
Across Europe
Real Madrid are the club with the most loyal players in Europe, with players spending on average 66.8 months at the Bernabeu. They're closely followed by their 'El Clasico' rivals Barcelona, whose players stay for around 60.6 months.
Elsewhere on the continent, Portuguese club Gil Vicente are the lowest ranking in Europe with an average of 3.5 months.
In terms of leagues, the Premier League had the highest average for player loyalty with 31.5 months. Germany was a very close second with 30.8 months.
Cyprus was the worst ranked league with only 14.6 months of loyalty from players.
Elsewhere in the top 5 European leagues, Spain came sixth with 28.5 months on average, whilst France and Italy were a tight 15th and 16th with an average of 22.4 and 21.8.
---
*Average months in the employer club's first team squad for line-ups fielded. Domestic league matches, 01/07/2019 – 31/12/2019.
---