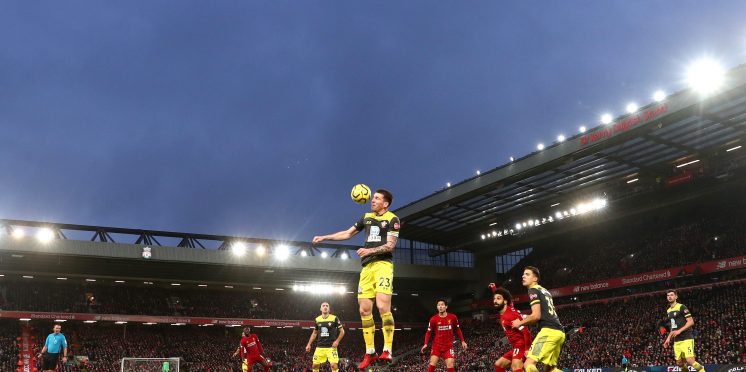 The Most Instagrammed Football Stadiums!
Did it really happen if it wasn't 'on the gram?'.
In a social media driven world, people feel inclined to showcase what they're up to all the time – especially true when visiting some of the most coveted stadiums in the world, with some stadiums winning on social more than others.
To determine which football stadium is the most 'famous' on Instagram, Ticketgum.com pulled 15 of the best-known stadiums in the world.
Ticketgum.com achieved the results by extracting the number of hashtags that featured the stadium names listed (#name), and then with the stadium after the name (#namestadium), and the results which are below are quite interesting.
Is your favourite on the list?
The Most Instagrammed Football Stadiums
Camp Nou Barcelona, Spain 1,812,226
San SiroMilan, Italy 1,094,088
Anfield Liverpool, England 1,011,702
Bernabeu Madrid, Spain 909,045
Old Trafford Manchester, England 900,191
Stamford Bridge London, England 412,963
Allianz Arena Munich, Germany 374,899
Wembley Stadium London, England 315,405
La Bombonera Buenos Aires, Argentina 277,640
Westfalenstadion/Signal Iduna Park Dortmund, Germany 223,351
Emirates Stadium London, England 206,003
Parc des Princes Paris, France 170,473
Etihad Manchester, England 141,776
Tottenham Hotspur Stadium London, England118,000
London Stadium London, England 52,650
Total 8,020,412
Live data taken from Instagram on 03/02/20
Results
Overall there is 8,020,412 hashtags across all 15 stadiums included.
Ticketgum.com can reveal that the Camp Nou is the most popular stadium on Instagram, with 1,812,226 hashtags! While at the other end of the scale is the London Stadium, home of West Ham United, which has only had 52,650 hashtags.
The top performing English stadium is the home of this season's champions elect Liverpool, Anfield. The Merseyside stadium has 1,011,702 tags – the only English stadium to have been tagged more than 1million times.
The newest stadium on the list, belonging to Tottenham Hotspur, has been tagged a mere 118,000 times – making it the second least popular stadium.
---