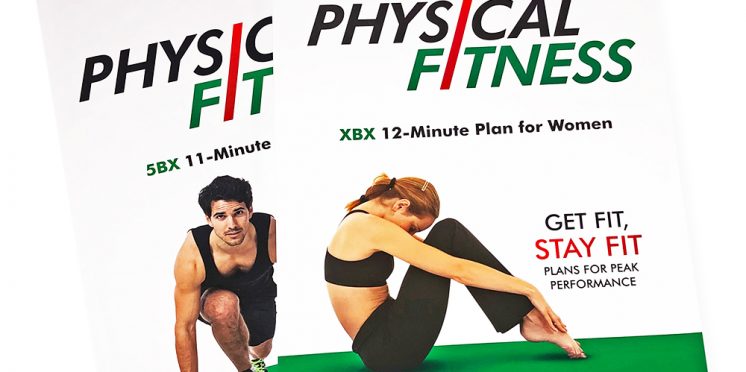 Mission 2020: Get the world fit for free
As it's a new decade BX Plans is on a mission to get the world fit for free and we need your help to spread the word. BX Fitness plans were first developed by Dr Bill Oban in the 1950s (almost 70 years ago) and were later adopted by the Royal Canadian Air force in the early 60s. The popularity of these plans around the world helped launched the fitness culture we have today and have since become one of the longest running fitness plans in the world. BX Plans Ltd. the publisher of BX Plans wants to help a new generation of people discover the wonderful benefits of this simple, no fuss, fitness plan…And yes for free!
BX Plans are for men, women and children and are available in 5 languages which include English, French, German, Spanish and Polish. The books can be bought worldwide – direct from the BXPlans website or Amazon. To take part in the Get the World Fit for Free campaign readers can download a free eBook for a limited time from bxplans-uk.com/freebies.
Many high profile celebrities including members of the Royal Household have enjoyed the benefits of BX Plans. In a recent Telegraph article Dame Helen Mirren says, "It is the exercise I have done off and on my whole life. It just very gently gets you fit. Two weeks of doing it and you think: 'Yeah, I could go to the gym now."
"The exercises for women are designed to take only 12 minutes a day and for men 11 minutes. They start gently and increase in pace to bring both men and women of any age to peak fitness." says Ian Walton, founder of BX Plans Ltd. He adds: "The plans are extremely effective and an additional bonus about BX Plans is that no equipment is needed; there are no membership payments and no expensive gym fees."
Many BX Plans customers have left positive feedback stating they love the plans and highly recommend it to others. The beauty is in the simplicity of the exercises because being fit doesn't mean having to endure a painful workout routine.
BX Plans was first developed by Dr Bill Oban in the 1950s who was hired by the Royal Canadian Air Force to develop a program that created a high level of fitness that would only occupy a small amount of personal time. He created 5BX (5 Basic Exercises) plan for men and the XBX (10 Basic Exercises) plan for women. At the time, these exercises were seen as highly innovative as they required no access to specialised equipment.
Today BX Plans has gone on to become a fitness phenomena that is practised by people worldwide. Almost 70 years has passed since its creation and it is still just as relevant in our world today.
BX Plans is available to people of all ages including children from age 7 -17 and in a variety of languages. To learn more about BX Plans visit: bxplans-uk.com.

---