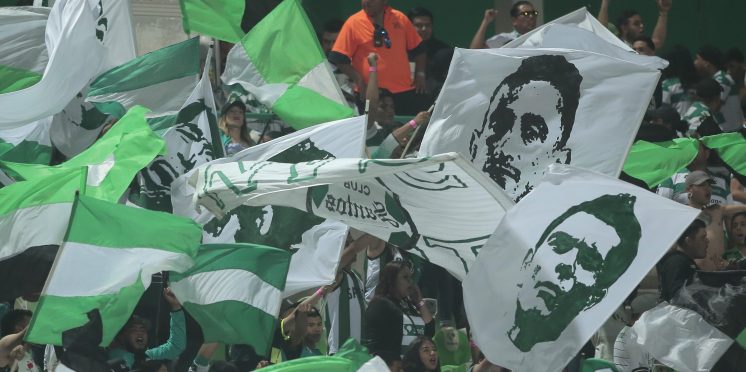 Seller's remorse fans think these players were definite keepers
At some point in their life, football fans will feel a sense of nostalgia, whether it be for retro kits, old-school football or the players themselves. As a result, football match ticket provider LiveFootballTickets.com surveyed 1,273 football fans to determine which players they wish would have stayed with their former teams.
The final results are as follows:
Player Name
Former Club
Fans Who Wish He'd Never Left (%)
Cristiano Ronaldo
Manchester United
92%
Vincent Kompany
Manchester City
88%
Ronaldo Nazario
FC Barcelona
86%
Robert Lewandowski
Borussia Dortmund
85%
Kylian M'bappe
AS Monaco
81%
Gareth Bale
Tottenham
76%
Andrea Pirlo
AC Milan
73%
Lucio
Bayern Munich
68%
Sergio Aguero
Atletico Madrid
60%
Samuel Eto'o
Real Madrid
49%
Phillipe Coutinho
Inter Milan
47%
Mohamed Salah
Chelsea
41%
Franck Ribery
Ol. Marseille
38%
Serge Gnabry
Arsenal
36%
Paul Pogba
Juventus
29%
David Ginola
PSG
27%
Top 4 Nostalgic Players:

Manchester United – CRISTIANO RONALDO (92% of respondents)
When did he leave: At the end of the 2008/2009 season, after 6 seasons and 118 goals in 292 appearances for the Red Devils.
Why did he leave: Ronaldo left Manchester United to fulfil his childhood dream of playing for Spanish giants Real Madrid.
Why they want him back: The Red Devils have only reached the Champions League final once since Ronaldo's last season with the club. Since that final, they have never even made it past the last 16 stage. The decline of United, both on the European and domestic front, is put into perspective by Ronaldo's extraordinary achievements with Real Madrid. After leaving Old Trafford, the Portuguese has won 4 Ballon D'Ors, 4 Champions League trophies (more than United have managed in their entire history), as well as becoming Real Madrid's all-time leading scorer in 2011.
Manchester City – VINCENT KOMPANY (88% of respondents)
When did he leave: At the end of the 2018/2019 season, after 11 years at the club.
Why did he leave: Kompany wanted a new challenge and left to become the player-manager of RSC Anderlecht.
Why they want him back: City's defensive woes have been plain to see this season. So far, they have conceded 29 goals in 25 matches this Premier League season – that's 6 more than they had conceded during the whole of last year's campaign (23 goals in 34 matched in 208/2019). If he hadn't been allowed to leave, Kompany could have shored up City's defence for another season.
FC Barcelona – RONALDO NAZARIO (86% of respondents)
When did he leave: Before the start of the 1997-1998 season, after just one year at FC Barcelona.
Why did he leave: Contract re-negotiation talks broke down and he was sold to Inter Milan.
Why they want him back: Ronaldo went on to become one of the best strikers in football history, winning three Ballon D'Or trophies while at Inter Milan and then Real Madrid. What hurt Barcelona fans the most was the fact that Ronaldo won two La Liga titles and one Spanish Super Cup while at Madrid, all the while scoring 104 goals in 177 appearances.
Borussia Dortmund – ROBERT LEWANDOWSKI (85% of respondents)
When did he leave: Beginning of the 2014/2015 season.
Why did he leave: Lewandowski left on a free transfer after Dortmund denied him a move to Bayern the previous year.
Why they want him back: Lewandowski is one of Europe's top strikers and has won five consecutive Bundesliga titles since leaving Dortmund. He was the league's top scorer in four of the five seasons played and has even come back to haunt his former club in the 2015/2016 German Cup final, which Dortmund lost on penalties to their Bavarian rivals.
---