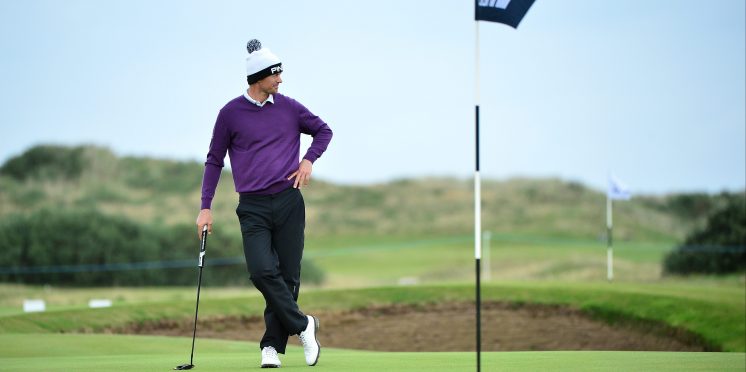 REVEALED: The world's most Instagrammed golf courses
As Spring approaches, golfing enthusiasts will be hitting the course more and more. In a bid to wave goodbye to colder days, golfing experts at GolfSupport.com have investigated which golf course around the world is the most popular on Instagram by taking 15 of the most well-known courses on the planet and analysing their Instagram tagged posts. The number of times each golf course was hashtagged on the social media platform was recorded before the courses were ranked from most to least mentioned.
Golf Course
Location
Cheapest Summer Green Fee Price
No. of Hashtags
Old Course St. Andrews
Scotland
£195
42,159
Muirfield
Scotland
£270
13,185
Cape Kidnappers
New Zealand
£181
11,305
Pebble Beach
California (USA)
£421
8,546
Bandon Dunes
Oregon (USA)
£264
5,609
Cabot Cliffs
Canada
£195
5,494
Royal Melbourne
Australia
£284
5,452
Augusta National
Georgia (USA)
-no green fees; members only-
4,427
Oakmont Country Club
Pennsylvania (USA)
-no green fees; members only-
4,271
Royal County Down
N. Ireland
£200
3,963
Royal Dornoch
Scotland
£180
3,685
Barnbougle Dunes
Australia
£51
2,307
Barnbougle Lost Farms
Australia
£59
1,205
Castle Stuart Golf Links
Scotland
£225
915
Trump International Golf
Links Scotland
Scotland
£150
637
The Old Course at St. Andrews is the oldest golf course in the world. It's no surprise that this course, known to most golfers as 'The Home of Golf', is the most instagrammed location on our list with just over 42,000 hashtagged posts. The green fee price won't break the bank either as St. Andrews ranks as the sixth cheapest summer green price.
Another Scottish golf course, Muirfield is the second most popular with more than 13,000 tagged Instagram posts – although 28,974 less than St. Andrews. Muirfield opened in 1744 and is one of the courses used in rotation for The Open Championship.
Five Scottish courses feature in our top 15, making Scotland by far the most represented country in the ranking (33.4%).
Cape Kidnappers is the only golf course located in New Zealand on our list. It does place in a respectable third though with more than 11,000 tagged Instagram posts.
Two courses located in the U.S.A. complete the top 5. Pebble Beach and Bandon Dunes have a combined 14,155 hashtags on Instagram. However, the summer green fee differential is quite significant: it'll cost you £157 more to golf at Pebble Beach than Brandon Dunes. Pebble Beach is also the most expensive green featured in the ranking.
---