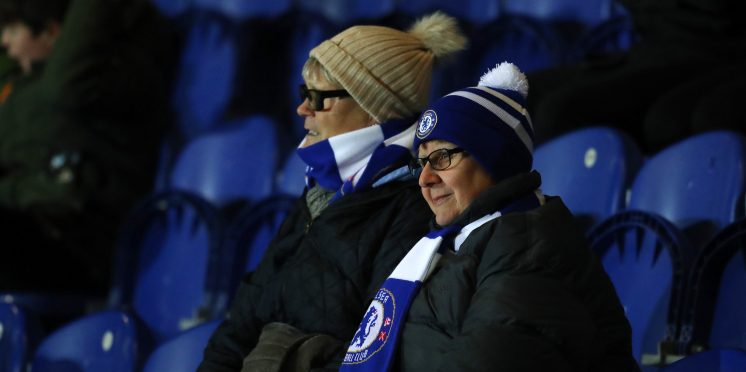 What Fans Think of THESE Premier League Supporters
Football match ticket provider LiveFootballTickets.com has used SEMrush to uncover the most talked about Premier League fanbases. The top five most popular teams were ranked according to average Google UK monthly search volumes from most to least.
UK Premier League Team Fanbase
Average Monthly Search Volumes
Liverpool – 920
Manchester United – 420
Tottenham – 330
Chelsea – 260
Arsenal – 200
Having found the top five fanbases in the Premier League, Live Football Tickets consulted Google question suggestions relating to each team. Some of the questions Brits are most curious about include:
SURVEY: WHAT DO PEOPLE THINK OF POPULAR PREMIER LEAGUE FANBASES:
Livefootballtickets.com then utilised the top five fanbases for Premier League teams surveying 2,136 Premier League fans. They were asked to share their opinions on each fanbase, based on six questions, illustrating the most "judged" fans.
The results were as follows:
LIVERPOOL FANS
Who Drinks the most? 17%
Who is the most violent? 27%
Who is the quietest? 1%
Who is the poshest? 4%
Who is the most arrogant? 42%
Who is the most deluded? 3%
MANCHESTER UNITED FANS
Who Drinks the most? 19%
Who is the most violent? 30%
Who is the quietest? 3%
Who is the poshest? 6%
Who is the most arrogant? 37%
Who is the most deluded? 56%
TOTTENHAM FANS
Who Drinks the most? 18%
Who is the most violent? 12%
Who is the quietest? 17%
Who is the poshest? 33%
Who is the most arrogant? 2%
Who is the most deluded? 6%
CHELSEA FANS
Who Drinks the most? 32%
Who is the most violent? 17%
Who is the quietest? 36%
Who is the poshest? 48%
Who is the most arrogant? 7%
Who is the most deluded? 2%
ARSENAL FANS
Who Drinks the most? 14%
Who is the most violent? 14%
Who is the quietest? 34%
Who is the poshest? 9%
Who is the most arrogant? 12%
Who is the most deluded? 33%
---