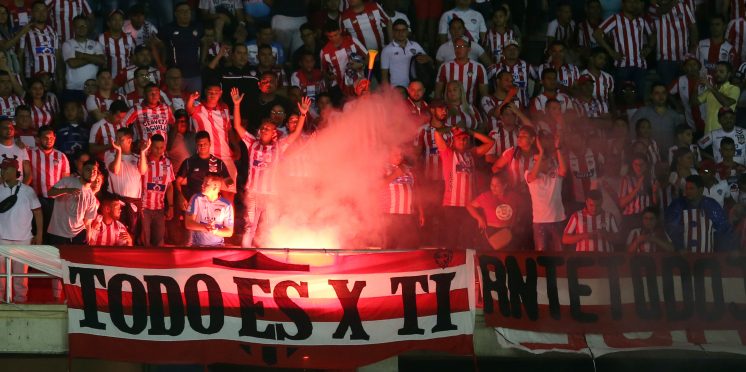 Flamengo, becomes 100th club to join Dugout
Dugout celebrates most successful year to date with record 1.84 billion views worldwide in 2019
Dugout, the world's only football club-owned digital content platform, has today announced its 100th club partner – Flamengo, one of Brazil's most successful and popular teams.
Flamengo, who play in the iconic red and black stripe shirts and compete in Brazil's top division, Série A, has signed-up to Dugout to ensure they can continue to expand their fan growth and reach in Latin America and beyond.
With Flamengo's established passionate fan base and the club being recognised as having the largest digital following in the LATAM market, the new partnership will bring high-quality, bespoke digital content direct to supporters through Dugout's growing network of premium publishers globally.
By reaching a century of club partners, Dugout now has a major presence throughout Europe, Asia, Africa and North and South America – with the ability to share exclusive football content directly with millions of fans.
Dugout can also reveal today it has enjoyed its most successful year since launching in 2016 – announcing that 2019 concluded with more than 1.84 billion views across Dugout.com and its network of more than 75 publishers globally.
Dugout has expanded rapidly from 10 founding clubs just over three years ago − including Barcelona, Real Madrid, Paris Saint-Germain, A.C. Milan, Liverpool, Manchester City, Arsenal, Chelsea, Bayern Munich and Juventus – to now having dedicated channels for clubs in each major football league.
With a global presence across 30 countries, Dugout has a proven track-record in helping clubs increase their levels of fan engagement and international profile. For example, the platform's partnership with Inter Milan (FC Internazionale), increased club video views by 142% – from seven million to 17 million within a three-month period – and enhanced levels of fan engagement and unique visits to the club's own website.
Dugout Co-Founder and Chairman, Elliot Richardson, said:
"We are delighted to welcome Flamengo as our 100th partner club. Brazil is so passionate about football and Flamengo is one of the most iconic clubs in the world, so we are very proud to have them join us as we celebrate this fantastic milestone.
"We look forward to forging a strong partnership with Flamengo by creating amazing new content that appeals to their growing fanbase in Latin America and across the globe. The club's rich history and association with legendary players means we together can tell wonderful stories about the beautiful game.
"We are also delighted to announce today that Dugout recorded more than 1.84 billion organic views on our platforms in 2019 and, together with all our partners, we look forward to achieving more success in 2020.
"There are many exciting developments and new revenue products which we will be rolling out in the near future, enabling partner clubs, brands, publishers and platforms to deliver the highest quality football content – all by working in unison."
Bernardo Monteiro, Communications Director at CR Flamengo, added:
"We want Flamengo to reach fans all over the world – delighting and engaging them with great stories about our history, players, culture and passionate support.
"As we internationalise our brand, we believe Dugout can help us achieve our goals – so this new partnership is an important step to help our local and global fans enjoy even more great content."
Since its launch, Dugout has partnered with a host of internationally recognised publishers including The Independent and Press Association. To accompany news and editorial features, Dugout provides exclusive footage through the 'Editorial' and 'Always On' Players including top goals, moments, skills, behind-the-scenes, training and player-led lifestyle features. This enables journalists to find engaging content to enhance the overall experience for publishing platforms and their audiences.
Being owned by and partnering with the some of the world's leading football clubs has enabled Dugout to better understand football fan behaviour – particularly linked to the consumption of football match content. Additionally, by working closely with fan-focussed brands over the past three years, including Three, Kia, AIA and Rakuten Viber, Dugout has delivered successful, innovative marketing and activation campaigns that have appealed to fans and generated tangible commercial results.
Image courtesy of REUTERS/Luisa Gonzalez
---