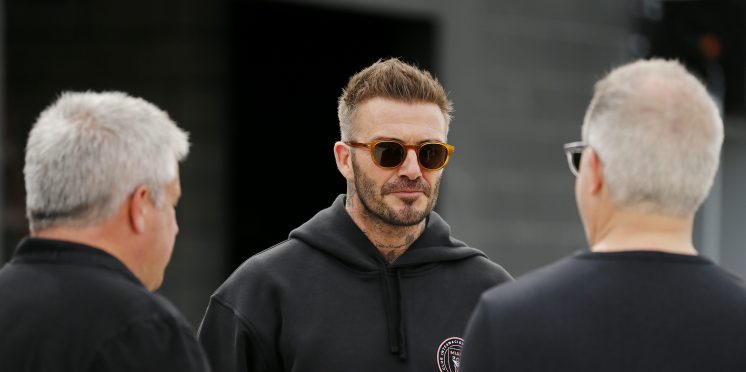 David Beckham Tops List of Footballers YOUR Wife Would Sleep With!
​Football is a game that captivates millions, but not all are fully invested in watching the intricate tactical formations or flowing moves that feature in most games. Some people are not as focused on the actual football as they are in the players on the pitch. We all know the players guaranteed to get our partners interested in football, despite them not caring about the beautiful game. Ticketgum.com decided to get to the bottom of this and conducted a survey to find out the footballers our partners would most want to sleep with!
To do this Ticketgum.com got 1,324 respondents to whittle down a list of 100 of the best looking footballers to a top 10, and then, once the top 10 was identified, respondents chose one final footballer as the most attractive!
Results
Unsurprisingly David Beckham came out on top with 21.25% of the vote (interestingly he is the only retired player in our top 10). Behind Beckham was Tottenham goalkeeper Paulo Gazzaniga (15%), while Chelsea heartthrob Ruben Loftus Cheek came third, with 13.75% of the vote. Everton's midfielder Andre Gomes received 11.25% of the vote and the top five was made up by Real Madrid's attacking midfielder Marco Asensio who got 8.75%.
Olivier Giroud and Gerard Pique both received 7.5% tying them for sixth and seventh, both exhibiting a good beard and quiff combination.
The two widely accepted best players in the world, Cristiano Ronaldo and Lionel Messi languished in eighth and ninth with 6.25% and 5% respectively showing although they may be regarded as GOATs of the game, they can't win everything! Real Madrid's centre-back captain Sergio Ramos came 10th with just 3.75% of the vote.
A key thing to take from the top 10 is that currently all of the list are bearded, which shows how popular facial hair is at the moment, and is clearly a winner with the ladies! The lengths of hair may vary but one other thing that has to be recognised is this top 10 are all excellent footballers, so even though people are watching games to ogle at their favourite player, at least they will be watching some great football while they stare.
---