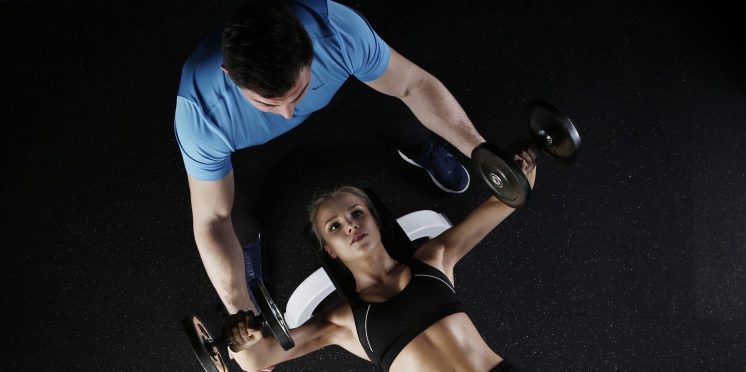 FIT-NESS: Brits rank this sport sexiest
Looking for a lover? You should take up yoga. New data shows that Brits rank it the sexiest sport.
Yoga is the most popular sport when it comes to the risqué videos that Brits are searching for on Google every month. There are 8,100 people searching for 'yoga porn' each and every month.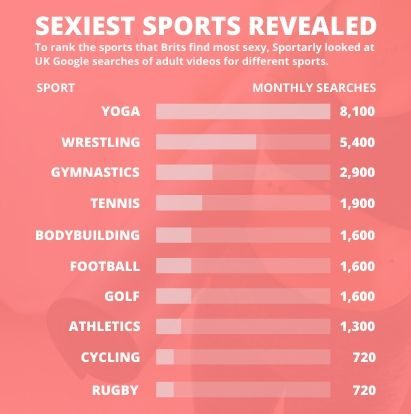 Research shows that athletes attract a higher number of sexual partners than non athletes. With this in mind, the team at Sportarly.co.uk sought to find out which sport is the sexiest so would be athletes can get the most bang for their buck. They looked at the number of searches made on Google each month for keywords surrounding various sports and porn to rank the sexiest sports.
Yoga topped the list with an estimated 8,100 people a month searching for 'yoga porn'.
Surprisingly, the second most popular sport searched is wrestling with 5,400 searches each and every month.
In third place is gymnastics with 2,900 searches each month made for 'gymnast porn'.
Given the number of people hitting the gym in the new year, you would think weightlifting would be a top contender. The data shows that the sport only generates 30 searches a month and ranks a shocking 40th on the list. However if you take it up a level, bodybuilding did much better coming in 5th on the list with 1,600 searches a month.
The new data reveals that over 7,200 people each month are looking for general sport and fitness porn. However, many have a particular sport in mind when they find themselves browsing for risqué material.
The top 10 sexiest sports:
Yoga – 8100
Wrestling – 5400
Gymnastics – 2900
Tennis – 1900
Bodybuilding – 1600
Football – 1600
Golf – 1600
Athletics – 1300
Cycling – 720
Rugby – 720
Great news if you are an avid player of any of the above. Not so much if you are training in some of the lowest ranked sports which includes:
The least sexy sports:
Curling – 10
Lacrosse – 10
Softball – 10
Car Racing – 10
High Jumping – 10
Fencing – 20
Water Polo – 30
Snowboarding – 30
Archery – 30
Powerlifter – 30
---